By Leonel Abasola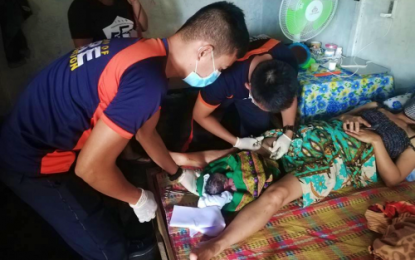 MANILA — Senator Mark Villar has filed a measure requiring all personnel of the Bureau of Fire Protection (BFP) to be certified as medical first responders and emergency medical technician as a means to reduce the risk of death of fire victims and fellow responders.
In pushing for Senate Bill No, 1860, Villar said that since BFP personnel are the first to reach possible fire victims, it is a must that they must be competent to administer emergency treatment to the victims before they are transported to the hospital.
"The responding firefighters are in the best position to provide this much needed first aid. For this reason, firefighters are needed to be adept at emergency response and preparedness including emergency medical response to victims," the lawmaker said in his explanatory note.
A similar bill was approved on third and final reading at the House of Representatives on Wednesday.
The proposed measure seeks to amend Section 4 of Republic Act No. 11589, or the Bureau of Fire Protection Modernization Act.
Under SB 1860, the BFP Modernization Program shall include the establishment of specialized fire protection services that include a Search and Rescue Force, Fire and Arson Investigation Unit, HAZMAT (hazardous materials) units, and Security and Protection Unit in every region and city, as well as an Emergency Medical Service (EMS) in every municipality and city.
At least one uniformed personnel per shift, regardless of rank, shall be designated to act as an emergency medical technician who will supervise fire officers in responding to medical emergencies.
As used in this act, an emergency medical technician refers to a trained and certified pre-hospital emergency care provider who is capable of performing extensive pre-hospital care, endotracheal intubations and cardiopulmonary resuscitation; administering medication orally and intravenously; and using automated external defibrillator and other complex emergency medical equipment.
Once enacted into law, all newly-appointed BFP personnel shall undergo and complete the fire basic recruit course, "including advanced first aid and emergency first response" after which they shall be certified as medical first responders. (PNA)