By Joyce Ann L. Rocamora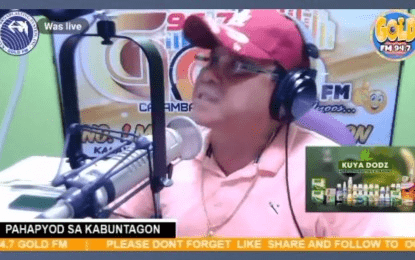 MANILA – The United States Embassy in Manila on Tuesday joined a number of countries in condemning the killing of Filipino radio broadcaster Juan Jumalon, who was gunned down while hosting his program in Misamis Occidental on Sunday.
"I join the widespread condemnation of the brazen murder of Juan Jumalon and extend my deepest sympathies to his family and friends during this time of great grief," US Ambassador to the Philippines MaryKay Carlson posted on X.
In a separate statement, the embassy said it welcomes steps undertaken by President Ferdinand R. Marcos Jr. and the Philippine government to bring the perpetrators to justice.
"We welcome the swift steps taken by President Marcos, Secretary (Benhur) Abalos, and Philippine law enforcement authorities to solve this crime and bring the perpetrators to justice," it said.
The embassy said journalism is "fundamental to a free society" and that attacks on journalists "put that freedom at risk".
"We extend our deepest condolences to the loved ones of Mr. Jumalon during this time of grief."
The embassies of the the United Kingdom, Czech Republic, Canada, Denmark, France, the Netherlands, Switzerland, European Union, Japan and Germany also denounced the killing and sent their condolences to Jumalon's kin.
In a statement on Nov. 6, the Media Freedom Coalition, a global network of 52 countries that pledges to defend media freedom, called for a "swift and transparent" investment to "prevent the chilling effect such violence can have on the ability of journalists to report news freely and safely".
"We also encourage the Philippine government to take further actions to create a safe environment for journalists to carry out their work without fear for their lives and safety, and to address impunity for crimes against them," it said. (PNA)