By Miguel Gil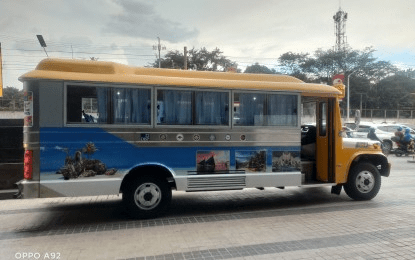 MANILA – A transport group representing mostly jeepney drivers and operators is leading the launch of environmentally sound "modern jeepneys" to avert the looming phase-out of their sources of livelihood.
In an interview on Thursday, Orlando Marquez, president of the Liga ng Transportasyon at Operators sa Pilipinas Inc. (LTOP), said a limited quantity of "Euro 6" standards-compliant modern jeepneys are now locally available, thanks to a collaboration between his group and private sector investors.
Euro 6 refers to a set of limits for harmful exhaust emissions produced by virtually any vehicle powered by petrol or diesel engines.
Marquez said a soft launch of this new type of public utility jeepney (PUJ) will be held at the Land Transportation and Franchising and Regulatory Board (LTFRB) compound in Quezon City on Friday.
He said a bigger launch may soon take place at Malacañang, saying that replacing antiquated PUJs with environmentally friendly vehicles enjoys the full support of the Marcos administration.
"We (LTOP officers) were recently granted an audience by the President (Ferdinand R. Marcos Jr.), and he assured us of his support for the transition to public utility vehicles that are more fuel-efficient and spew out less pollution," he said in Filipino.
Marquez said only 26 Euro 6-compliant modern PUJs exist in the country today, with 22 having already been acquired by several jeepney operators, and the remaining four will be put up for display to encourage other transport operators to upgrade their fleet.
He said the available modern PUJs were built using new bodies but second-hand engines that were modernized by integrating new technologies developed by Filipino inventors.
Marquez said subsequent vehicles to be offered to transport operators will be new units.
He said modern PUJs will typically seat between 21 to 32 passengers, will have doors opening from the right side, and are air-conditioned.
During past administrations, Marquez campaigned against the phase-out of jeepneys and appealed to previous authorities to allow the transport sector to modernize their fleet instead.
He said the jeepney is part of Filipino pop culture, and its familiar appearance should be retained albeit in a less polluting form.
For a diesel vehicle to be Euro 6 compliant, it cannot emit more than 80mg/km of NOx (nitric oxide and nitrogen dioxide) gases.
These gases contribute heavily to the formation of smog and acid rain, as well as affecting tropospheric ozone. (PNA)