By Ferdinand Patinio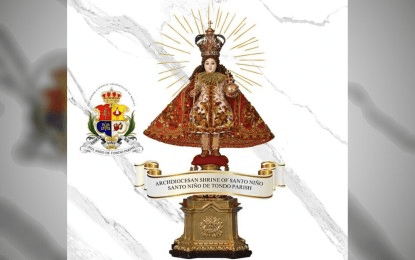 MANILA – The Archdiocesan Shrine and Parish of Santo Niño in Tondo, Manila has warned the public against solicitations in envelopes and electronic transactions using the name of the parish.
In a social media post Tuesday, the parish shared the circular signed by Msgr. Geronimo Reyes, rector of the parish, informing the public that such solicitation did not come from the shrine.
"This is to inform you that the Archdiocesan Shrine and Parish of Sto. Niño has not circulated solicitation envelops and other means of monetary contributions (electronic, bank/mobile transfer or physical monetary contribution) without the permission of the Rector and Parish Priest," he said.
"Organizations and ministries are prohibited to solicit monetary contributions without the approval from the undersigned," the parish priest added.
At the same time, Reyes urged the people to immediately report any solicitation activities using the shrine's office.
"Should you come to know of anyone using the name of the Shrine-Parish, the clergy and its councils, kindly report it with no delay to the Parish Office," he said.
"Let us all be careful of the incidents and scam victimizing the churchgoers and parish servants, using our clergy and the church to swindle money and other favors surreptitiously," the Catholic priest added.
On the other hand, Reyes noted that those who wish to share their blessings may go to the office of the parish.
"For your donations, you may proceed to the Parish Office and ask for the official receipt," he said. (PNA)