By Filane Mikee Cervantes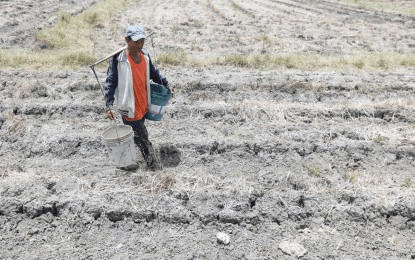 MANILA – A party-list lawmaker on Monday proposed the use of renewable energy to mitigate the potential effects of the El Niño phenomenon on the agriculture sector.
Ako Bicol Party-list Rep. Elizaldy Co said harnessing the power of renewable energy would ensure efficient water usage and enhance crop productivity.
"Given the predictions from PAGASA ( Philippine Atmospheric, Geophysical and Astronomical Services Administration), it is crucial that we take proactive measures to address the potential adverse effects of El Niño on our agricultural communities," Co said.
He particularly recommended utilizing solar-powered water supply systems, which have been proven successful in addressing the water needs of areas that required a sustainable and dependable source.
Co said solar-powered water supply systems could help ascertain reliable access to clean water, especially in impoverished, far-flung and upland communities.
He said he was pursuing an innovative approach by collaborating with experts to implement solar-powered irrigation and fertigation systems in the Bicol Region.
He said through this, Bicol farmers would be provided with sustainable solutions to mitigate the impact of water scarcity and optimize agricultural practices.
"The proposed solar-powered irrigation facility, coupled with an advanced fertigation system, holds great promise in ensuring an uninterrupted and environmentally friendly water supply for our farmers," said Co.
He said this could empower farmers with sustainable and efficient methods to overcome the challenges posed by El Niño and maximize their agricultural output.
"By promoting responsible water management practices, adopting innovative technologies, and empowering communities, we can enhance our resilience and minimize the impact of El Niño on our farmers and their livelihoods," he said.
PAGASA said the country has yet to feel the full effects of El Niño, which is likely to persist until the first quarter of 2024.
President Ferdinand R. Marcos Jr. has ordered government agencies to prepare for the possible impact of El Niño, ensure "protocol-based and scientific" long-term solutions and come up with a campaign to generate public awareness of water and energy conservation.
For one, the Department of Agriculture is mapping out the areas that could be negatively affected by the dry spell while the Department of Social Welfare and Development said it has stockpiled food and non-food items, ready to be augmented by local government units.
National Irrigation Administration acting administrator Eduardo Guillen, meanwhile, said they are implementing the alternate wetting and drying system, which is seen to reduce irrigation use by about 30 percent. (PNA)