By Raymond Carl Dela Cruz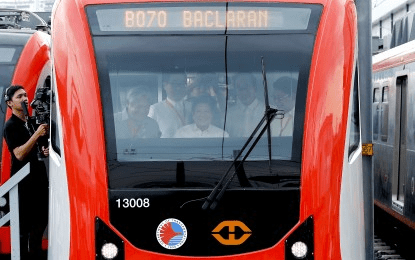 MANILA – President Ferdinand R. Marcos Jr. is looking to further stimulate economic growth through big-ticket transport infrastructure projects that are effective at creating jobs.
Before Marcos' 2nd State of the Nation Address (SONA) on Monday, the Department of Trransportation (DOTr) bared the status of these projects, with 71 infrastructure projects and a cumulative cost of more than PHP4 trillion – all approved by the National Economic and Development Authority (NEDA).
In his speech at the A Year After Build Better More event of the British Chamber of Commerce – Philippines on July 13, DOTr Undersecretary For Legal Affairs Rainier Yebra said these projects are "bound to stir the status quo" once completed.
Transport is key to development and good quality of life and so improving public transport is essential to economic growth.
Airport privatization
He noted that to improve airport operations for both passengers and airlines, the planned privatization of the Ninoy Aquino International Airport (NAIA) is ongoing.
The Asian Development Bank (ADB) is helping identify the "most qualified company or consortium to manage, operate, upgrade, and modernize the NAIA."
"Despite structural limitations, we believe Manila's main gateway can still be improved using the latest airport operations technology," Yebra said.
On the other hand, he said, the New Manila International Airport (NMIA) in Bulacan – meant to help decongest NAIA and complement operations of the Clark International Airport (CRK) — is more than three-fourths complete.
"We expect structures to rise starting the second quarter of 2024. This airport will cost San Miguel PHP735 billion to build," he said.
Yebra noted that the CRK and the Mactan-Cebu International Airport (MCIA) are "successful models of airport privatization" that they are hoping to emulate in several other airports in the country.
"We are planning to privatize 10 other provincial airports, beginning with Bohol-Panglao airport in the Visayas, the Bicol International Airport in Luzon, and Laguindingan airport in Mindanao," he said.
The Sangley Airport in Cavite will soon be developed by the provincial government, with SPIA Development Consortium tapped for its redevelopment to complement NAIA.
"Another four regional airports will be improved and transferred to new locations. These are in Dumaguete, Siargao, Zamboanga, and Masbate," he said.
To date, Yebra said, the country has a total of 90 airports – 45 having commercial operations, nine are international gateways, and 25 are night-rated.

Fewer cars, better roads
In the road sector, he said the government's goal is to "address traffic congestion" by shifting focus on public transport and other alternative modes of transport such as trains, buses, taxis, bicycles, and motorcycle taxis.
A prime example, he said, is the Epifanio de los Santos Avenue (EDSA) Busway, which serves an average of more than 450,000 passengers per day, with 550 buses currently authorized to operate on the exclusive lane.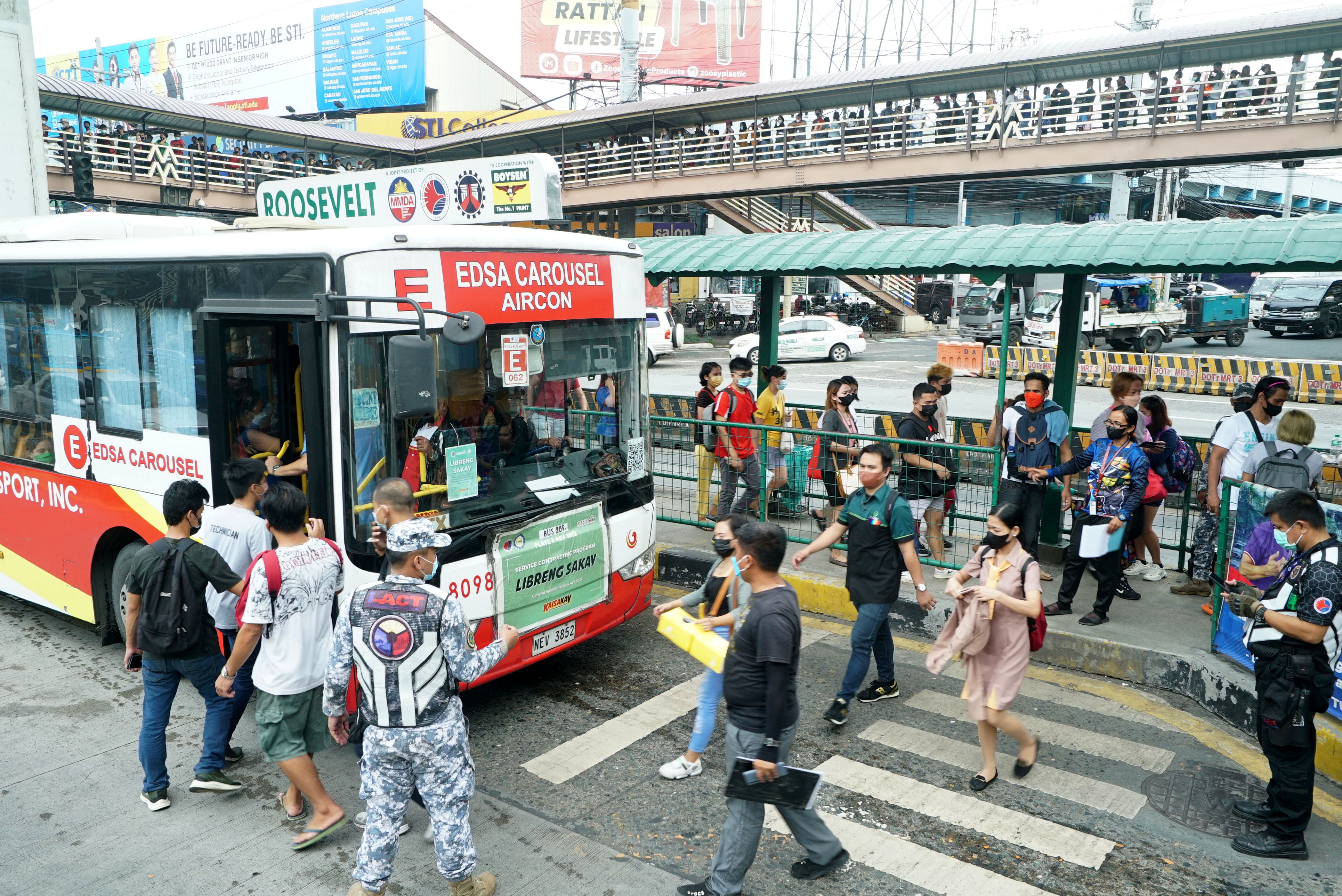 "From July last year to March 2023, more than 79 million riders have used the Busway. The Busway, being free from traffic, makes travel along EDSA predictable," he said.
To complement the busway and other modes of public transport, the upcoming EDSA Greenways Project will provide commuters with a 5-km. elevated walkway along the thoroughfare, he said.
"The covered green walkways will connect MRT-3 stations to other modes of transport," he said.
Its first phase will cover four areas – Balintawak and Cubao in Quezon City, Guadalupe in Makati, and Taft Station in Pasay.
It aims to build new walkways and improve existing pedestrian facilities to ensure accessibility to persons with disabilities, the elderly, and children.
He said to replicate the success of the EDSA Busway in Cebu and Davao, the Bus Rapid Transit (BRT) would provide a mode of transport that is "fast, comfortable, cost-effective, efficient, and generates fewer emissions."
The Cebu BRT is a 13.8-km. segregated lane with 17 bus stations, one terminal, and one depot.
On the other hand, he said the Davao High Priority Bus Project is an "improved version" of the Cebu BRT and consists of a core bus network of more than 137 km. and a feeder network of more than 500 km.
"Recently, we signed a one-billion-dollar loan with the ADB for the public transport modernization program in Davao City, including the bus rapid transit," he said.
Meanwhile, the government's Active Transport Program, responsible for putting up protected bike lanes and similar pedestrian and public transport infrastructures, has so far put up 564 km. of bike lanes throughout the country, with a plan of establishing 470 km. more to be constructed this year.
Under the Public Utility Vehicle (PUV) Modernization Program (PUVMP), which calls for a shift to modern eco-friendly vehicles, the DOTr has looked into "preserving the iconic jeepney" through talks with PUV manufacturers who agreed to build modern PUVs that still look like traditional jeepneys.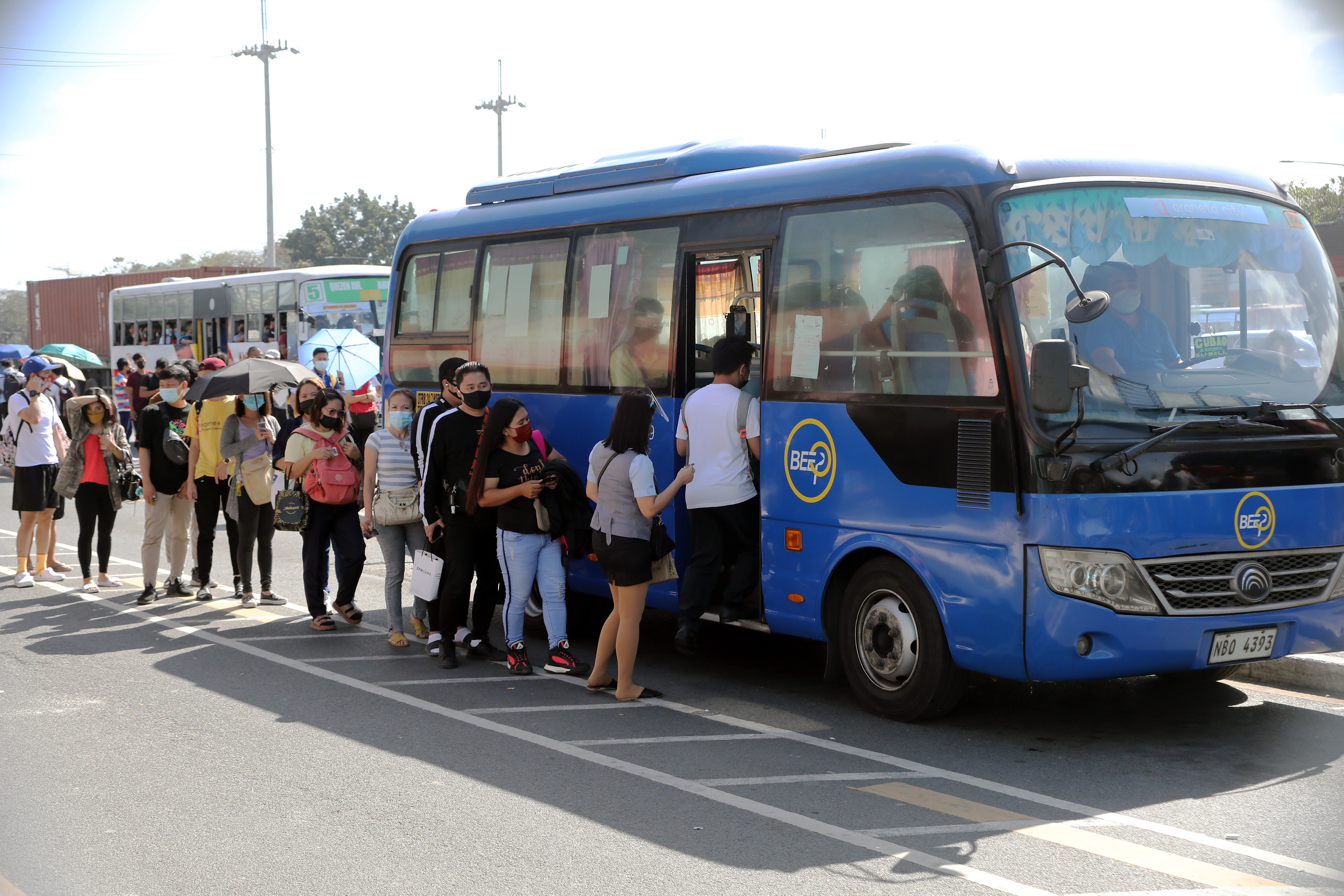 "These use environment-friendly Euro-4 or Euro-5 engines or even electric motors," he said.
To date, he said a total of 6,470 modern PUVs are plying 405 different routes.

Railways
To address traffic congestion and provide increased passenger and cargo capacity, Yebra said the government is accelerating the development and construction of big-ticket rail projects.
The Light Rail Transit Line 1 (LRT-1) Cavite Extension is expected to be partially operational by September next year and is seen to reduce travel time between Baclaran and Sucat to just 10 minutes.
"The line extension increases ridership from 500,000 passengers to 800,000," he said.
One of the flagship projects of the DOTr is the North-South Commuter Railway (NSCR), a 147-km.-long train system starting at Clark, Pampanga, and will end at Calamba, Laguna.
Once completed, it is capable of accommodating 849,000 passengers a day and will reduce travel time from Clark Airport to Calamba to less than two hours.
The Metro Manila Subway, another flagship project, has dug more than 200 meters from the subway's first station in Valenzuela.
"The subway will run from Valenzuela to Bicutan with a spur line to NAIA Terminal 3. It stretches for 33 km. with 17 stations. It can accommodate as many as 519,000 passengers a day," he said.
The Metro Rail Transit Line 7 (MRT-7), which will run from North Avenue in Quezon City to San Jose del Monte in Bulacan, already has 36 brand-new train sets capable of serving about 300,000 passengers per day.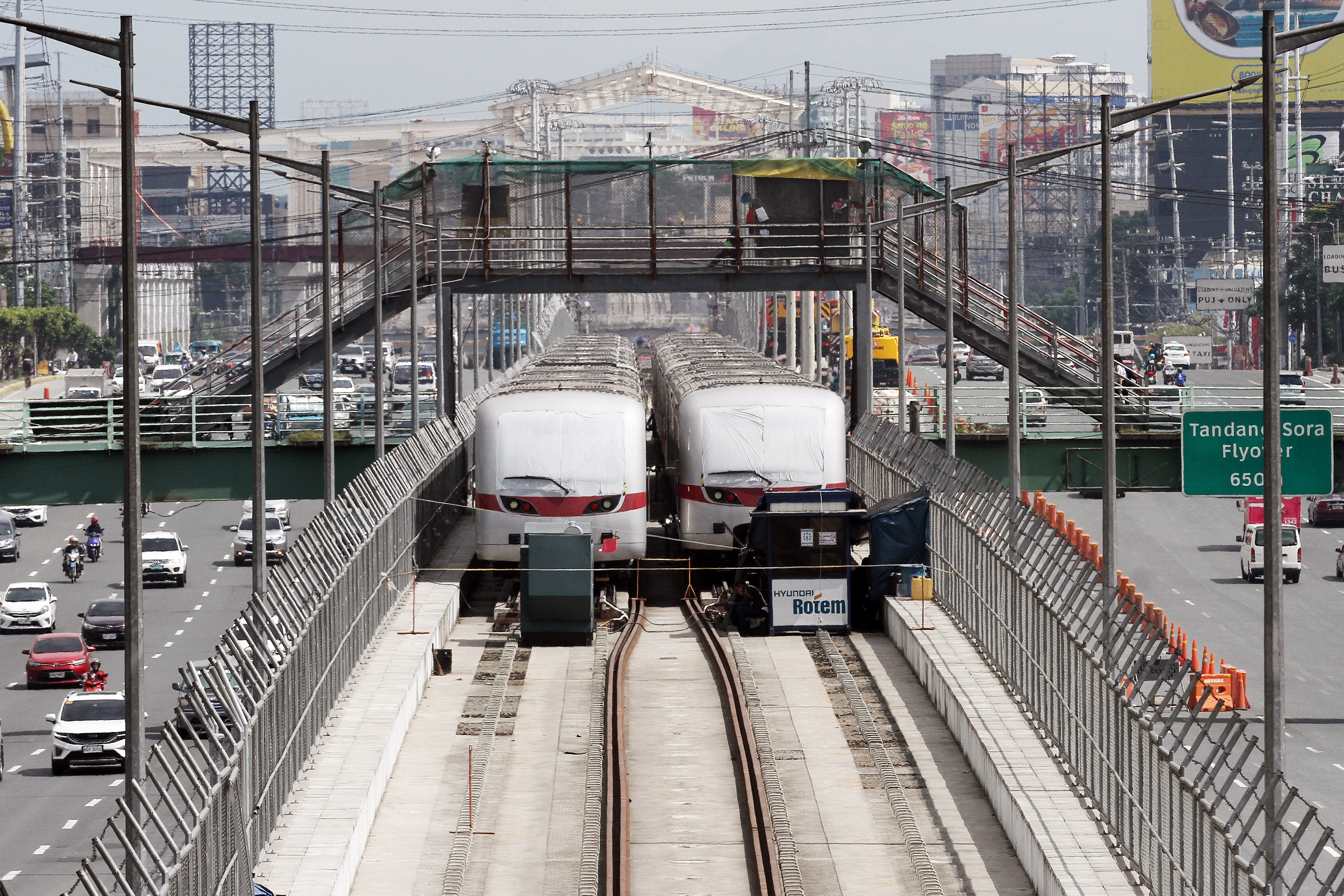 Other major rail projects, he said, are undergoing feasibility studies or are seeking NEDA approval, such as the Metro Rail Transit Line 4 (MRT-4), a 10-station elevated railway that will stretch for 12.7 km. from Ortigas Center in San Juan to Taytay, Rizal.
"We are looking for private investors for other rail projects, such as the PNR North Long-Haul that will link Metro Manila to the Ilocos and Cagayan regions; the South Long-Haul Project that goes all the way to Bicol; the Subic-Clark Railway; and the Mindanao Railway Project, a hybrid passenger and freight line that will be the first railway in Mindanao," he said.
Other rail projects in the pipeline are the MRT-10 and MRT-11, the LRT-6 in Cavite, a Cebu Monorail, and a Metro Manila Urban Cable Car project.

Maritime Transport
The DOTr and its attached agencies are also tasked with ensuring safe maritime transport and protecting the country's assets in its territorial waters.
The Philippine Coast Guard (PCG) has increased its ranks to more than 25,000 personnel and has acquired additional air assets, vessels, small crafts, and land mobility vehicles in its bid to modernize its fleet.
The Maritime Industry Authority (MARINA), tasked with monitoring Philippine-registered vessels and seafarers, has secured the recognition of the European Commission of the certificates of training of Filipino marine officers, allowing their continued work on board European-flagged vessels.
The Philippine Ports Authority (PPA), meanwhile, has recently completed the country's biggest passenger terminal building at Calapan City, Oriental Mindoro capable of accommodating more than 3,500 passengers a day.
The project is only one of several in the 745 seaports the PPA is in charge of throughout the country.
These projects, he said, require "massive funding" and thus require the cooperation of various stakeholders in the transport industry.
"We will need the support of different sectors. We are open to partnering with the private sector, organizations, even foreign governments," he said. (PNA)