By Joyce Ann L. Rocamora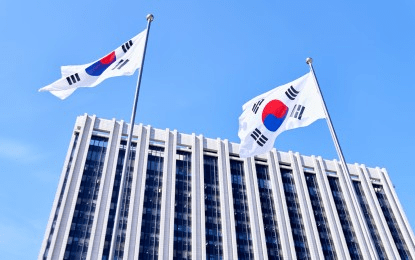 MANILA – South Korea is extending USD300,000 or over PHP17 million to support the speedy recovery of provinces battered by Typhoon Egay, the South Korean Embassy in Manila announced Thursday.
"Following the damage caused by Typhoon Egay, the Government of the Republic of Korea has decided to provide humanitarian aid amounting to 300,000 USD in cash to the Philippines as an effort to contribute to the country's expedited recovery and rehabilitation," it said in a statement.
Korean Ambassador to the Philippines Lee Sang-hwa personally relayed the news to Foreign Affairs Secretary Enrique Manalo during a Wednesday reception in Makati.
Manalo, for his part, extended his gratitude to the South Korean government for its continuous humanitarian support to the Philippines.
South Korea last April also supported the government in countering the Mindoro oil spill by dispatching the Korean Coast Guard Emergency Response Team and shipping out USD210,000 or at least PHP11 million worth of personal protective equipment and other supplies.
Typhoon Egay made landfall in Cagayan on July 26 and was followed by Typhoon Falcon, which both enhanced the southwest monsoon from July 22 to Aug. 3 that left 30 killed, 171 injured and nine missing.
The National Disaster Risk Reduction and Management Council reported that as of Aug. 17, a total of 1,368,489 families or 5,357,470 people in 49 provinces have been affected by the weather disturbances. (PNA)