By Ferdinand Patinio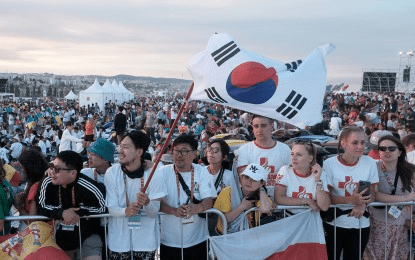 MANILA – Another Asian country will again host the next World Youth Day (WYD) after more than three decades.
Pope Francis announced on Sunday that the 2027 WYD will be held in South Korea, home to one of the fastest-growing Catholic churches in the world.
The Catholic Bishops' Conference of the Philippines (CBCP) news website reported that the announcement was made during the Mass at the conclusion of the 2023 WYD in Lisbon, Portugal.
The Philippines was the last Asian country to host the event in 1995.
Held every two to three years, the WYD was started in 1984 by St. Pope John Paul II, a gathering where young Catholics and young adults celebrate their faith.
In 2014, the Holy Father visited South Korea where he participated in the Asian Youth Day in the city of Daejeon.
He also led a prayer for peace and reconciliation for a divided Korean peninsula in Seoul. (PNA)