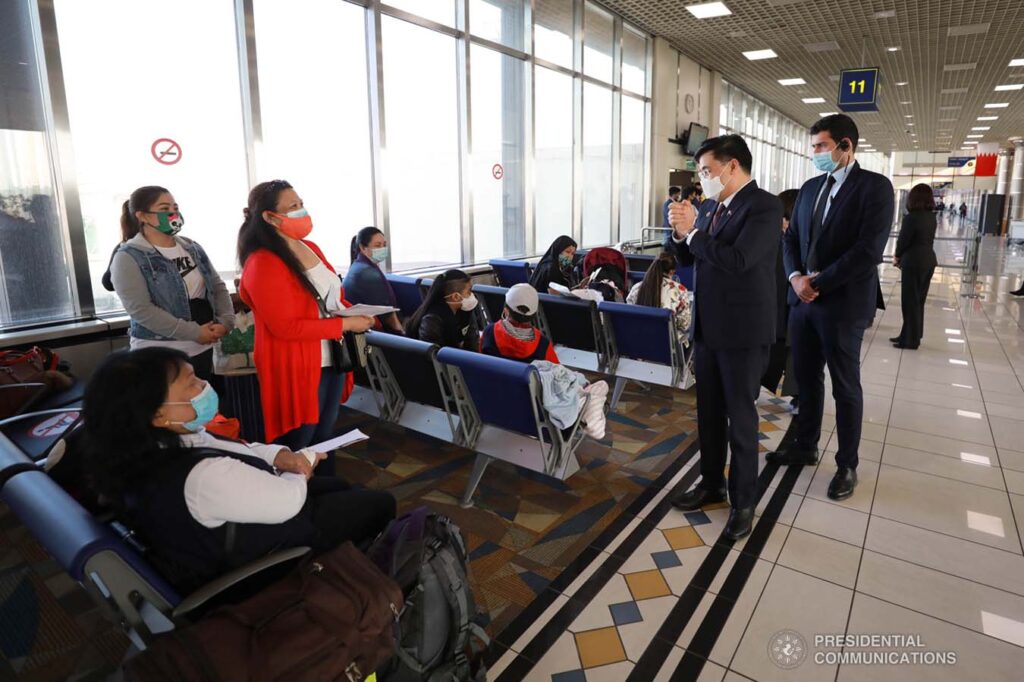 MANILA, Jan 12 (Mabuhay) — A lawmaker is calling on the government to be hospitable and compassionate with foreigners stranded in the Philippines due to travel restrictions brought about by the COVID-19 pandemic.
Bohol Representative Alexie Tutor on Monday filed House Resolution 1466 urging different government agencies to extend help to these foreign nationals whose visas or alien certificates of registrations had expired while stranded in the country.
"I appeal to the Department of Tourism and Department of Foreign Affairs to intercede with the Department of Justice and Bureau of Immigration on behalf of foreign passport holders with Filipino blood, foreign tourists, foreign investors, and other foreign nationals who have been unable to return to their homelands because of the coronavirus pandemic and community quarantines," Tutor said in a statement upon filing the measure.
"Through no fault of their own, these foreign nationals have been stranded in our country and their visas have expired. Please do not treat them as overstaying aliens or as criminals just because they could not leave the country," she added.
According to Tutor, some of the foreign nationals who are stranded in the country have been badly-hit financially as their travel funds had run out.
Others had valid ACRs which may have expired because they were unable to safely leave their shelters to have them renewed.
"Stiff penalties can be waived given the valid reasons I have cited," Tutor said.
"I ask the DOT and DFA to work with the DOJ and BI on just solutions to their predicaments because we are a hospitable people," she added.
Apart from the government agencies, Tutor also called on the House Committees on Tourism, on Foreign Affairs, and on Justice to exercise their oversight function and assess the status and living conditions of foreign tourists, investors, and other foreign nationals who have not been able to return to their home countries due to the pandemic. (MNS)
READ NEXT: China not on travel restriction list: Palace