By Wilnard Bacelonia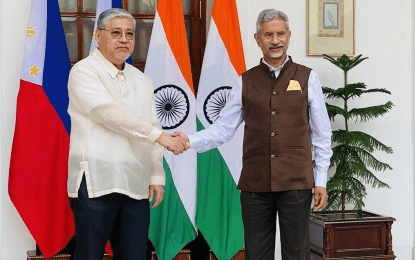 MANILA – India has committed to support the Philippines in upholding its claim in the West Philippine Sea (WPS), a senator said on Thursday.
In a press briefing, Senator Francis Tolentino did not mention where he got the information but said India will be joining the Philippines on its "international diplomatic efforts."
"Yesterday, another big country has agreed to join us and sided with us in what we're fighting for. It has not yet reached the level of intention where they will have joint patrol but they're siding with us because they believe that what we're doing is correct. The name of the country is India," he said.
"They're with us in our international diplomatic efforts. And remember India is the country where we lean heavily on importing rice. Kung sa West Philippine Sea, gusto tayong tulungan, siguro tutulungan din tayo sa [supply ng] bigas (They're with us on our international diplomatic efforts. And remember India is the country where we lean heavily on rice imports. If it is willing to help us on the West Philippine Sea issue it might also want to help us on rice supply)," he added.
Tolentino, who sits as the vice chairperson of the Senate Committee on Foreign Affairs, also cited India's defense capability, which could be a big contribution in strengthening the Philippines' defense force.
India, which is part of the United States-led quadrilateral security dialogue, reiterated its offer to help the Philippines fund its defense modernization program during a recent meeting between Foreign Affairs Secretary Enrique Manalo and Indian Minister of External Affairs S. Jaishankar in New Delhi.
In a joint statement after the fifth India-Philippines Joint Commission on Bilateral Cooperation on June 29, the two officials said they "expressed a keen interest" in continuing to work together "including through the regular or upgraded official level interaction among defense agencies."
It was also discussed that an Indian defense attaché will be deployed at its embassy in Manila.
The National Security Council recently announced that the Philippines and the United States are set to conduct joint patrol in WPS before the year ends to ensure that the code of conduct and freedom of navigation remain in the region. (PNA)