By Zaldy De Layola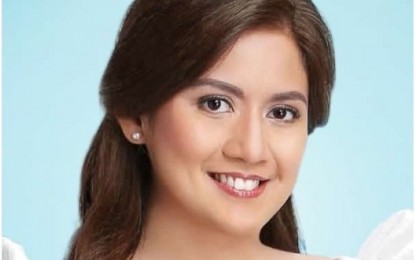 MANILA – To further safeguard the welfare of media workers, Deputy Speaker and Las Piñas Representative Camille Villar has filed a measure seeking to mandate a number of significant benefits to every practicing journalist.
In filing House Bill No. 6543, Villar said there is a need to safeguard the welfare of journalists in their news coverage.
"During important assignments, journalists face the most dangerous situations like typhoons, disasters, floods, riots, war and conflicts, to name a few, in order to deliver the news to the public," said Villar in a statement.
The lady solon also noted that some frontline journalists "accept field assignments bringing only their passion sans insurance or hazard pay although they risk their lives in the name of journalism."
Under the HB 6543, which was filed on Dec. 6 last year, all practicing journalists are entitled to insurance, tax-exempt hazard pay, and other incentives, whether they are permanent, temporary, contractual or casual journalists being employed by media entities in the Philippines.
Freelance journalists are also entitled to insurance benefits, with the Social Security System and the Government Service Insurance System being mandated to create a special coverage for them, specifically when they are covering war zones, conflict-stricken areas, and calamity affected places.
Additionally, journalists on the front lines or those on field assignments are entitled to disability benefits of up to PHP300,000 for total or partial disability, PHP300,000 in death benefit and reimbursement of medical costs of up to PHP200,000 for those needing medical assistance in the performance of their duty.
"It is time that journalists deserve the respect not only for the type of work that they are doing but also in the form of benefits that are long overdue. While some may not enjoy decent wages, it is necessary that journalists enjoy these perks as they have families that rely on them," Villar said. (PNA)