By Filane Mikee Cervantes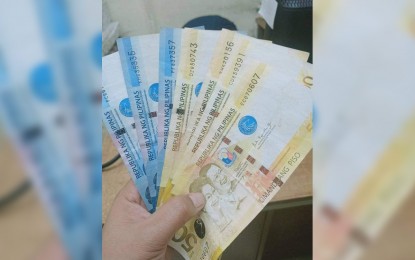 MANILA – A lawmaker on Wednesday underscored the need to pass a legal framework for collective investment schemes (CIS) to make it easier and cheaper for working Filipinos to invest in legitimate securities.
During the hearing of the House Committee on Economic Affairs, Albay Rep. Joey Salceda said investors need to shell out significant amounts of cash to make investments in "clunky" assets such as real estate or businesses because existing laws do not expressly provide for CIS.
A collective investment scheme is an "arrangement where funds are pooled for the purpose of investing in securities and other investments."
"Our assets tend to be 'clunky'. In finance, we call this asset divisibility. The idea is that assets can be divided into infinitesimally small units so that the smallest retail investor can participate in investing an asset. Because we do not have a legislated CIS framework, most of our assets cannot be divided among smaller investors," he said.
"In short, if you are a retail investor, it's expensive to get started. Furthermore, retail investors tend to invest individually, and therefore speculatively. Individually, it is also expensive to get a personal fund manager who can make more intelligent decisions for the average investor," he added.
Salceda pointed this entry barrier as the rationale for a framework for investing collectively.
"This is why we need a stronger, broader market for collective investment schemes. Collective investment schemes reduce the fixed costs of fund management and administration," he said.
He said ground rules must be set, particularly outlining the duties and responsibilities of the fund manager, establishing certain parameters regarding the management and decision-making for the fund, and delineating custodianship arrangements.
The House panel, during the hearing, created a technical working group to fine-tune the proposal.
Reinvestment Framework for Real Estate Investment Trust
Meanwhile, the House of Representatives approved on second reading House Bill 7525, providing for a reinvestment framework for Real Estate Investment Trust (REIT) by amending Republic Act No. 9856, or the REIT law.
Negros Occidental Rep. Gerardo Valmayor, sponsor of the measure, said the purpose of the REIT law is to allow both small and large investors to participate in the direct ownership of real estate.
He added that it is an alternative investment instrument to foreign investors, as well as overseas Filipino workers.
The proposal, he said, would promote reinvestment of the proceeds made by a sponsor or a promoter from the sale of REIT shares and other related securities, and encourage sponsors and promoters to build, sell, and reinvest their proceeds or gains that may result in the growth of more infrastructure projects benefitting Filipinos. (PNA)