By Wilnard Bacelonia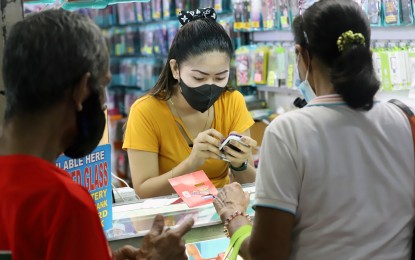 MANILA – A lawmaker assured on Tuesday that Republic Act (RA) 11934 or the Subscriber Identity Module (SIM) Registration Law ensures consumers' right to privacy and provides safety from text scams and other digital criminalities.
Senator Grace Poe, who sponsored the measure until its passage last year, made the statement in response to the petition filed before the Supreme Court, claiming that the law violates freedom of expression and right to privacy.
"The law has instituted adequate safeguards that will vouch for consumers' right to privacy while ensuring a safe and secure mobile use," Poe said in a statement.
Junk SIM Registration Network, the group that filed the temporary restraining order to the Supreme Court (SC) on the law's implementation, finds it risky for the public to provide the government and telecommunication companies (telcos) their personal information.
The National Union of Journalists of the Philippines and other groups also questioned RA 11934's constitutionality.
Poe said she respects the processes of the SC in deliberating on the petition.
"The fate of the SIM Registration Law now rests on the collective wisdom of the magistrates of the Supreme Court," Poe said.
RA 11934, which was the first measure signed into law by President Ferdinand R. Marcos Jr., aims to fight scams being made through text and online messages.
The 180-day SIM card registration began on Dec. 27 and may be extended.
SIM cards already in use but not registered during the sign-up period will be deactivated while new cards must be registered upon purchase.
As of April 7, only 36.79 percent or 62.2 million of all SIM cards sold have been registered, three weeks before the April 26 deadline, according to the Department of Information and Communications Technology.
President Ferdinand R. Marcos Jr. signed RA 11934 on Oct. 10, 2022 to curb the proliferation of text message scams in the country. (PNA)