By Loretta Paje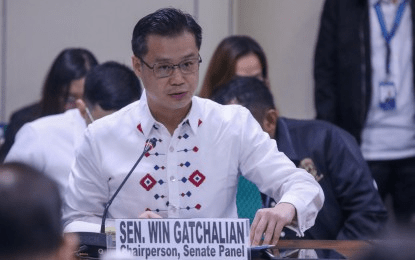 MANILA – A lawmaker has suggested soliciting help from local government units (LGUS) to address illicit trade and generate higher revenue collection.
In a statement issued on Sunday, Senator Sherwin Gatchalian emphasized that while he fully supports the goal of increasing revenue collection and providing relief for limited fiscal space, the government must adopt mechanisms that would minimize, if not eradicate, illegal trade.
"The government needs to come up with a novel plan to address illicit trade," Gatchalian said, echoing what he told the executive department's economic team during a recent Development Budget Coordination Committee briefing on the 2024 national budget.
In the case of the tobacco industry, Euromonitor data showed that cigarettes sold from illicit trade have been steadily increasing from 10.8 percent in 2018 to 16.7 percent in 2022.
The figure is projected to further rise this year to 18.5 percent, or equivalent to PHP30 billion.
Gatchalian previously emphasized that instead of imposing new taxes, revenue-collecting agencies such as the Bureau of Internal Revenue and the Bureau of Customs need to enhance tax administration efforts as the imposition of new taxes is only to the disadvantage of dutiful taxpayers.
"When we increase taxes, we are penalizing those who are paying taxes. We have to address illicit trade or it will be very hard to justify new taxes because some people are making PHP30 billion a year from illicit trade," he said.
"Why don't we ask for the help of LGUs? They know each and every bodega (warehouse) in their localities. We can put in place a reward system if they find a bodega being used for illicit trade," he added. (PNA)