By Benjamin Pulta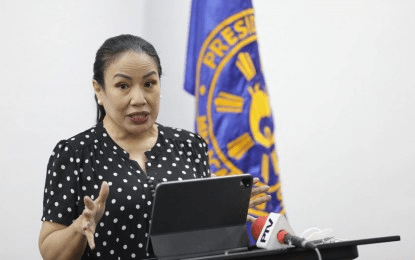 MANILA – The Supreme Court (SC) has suspended former press secretary Trixie Cruz-Angeles from the practice of law for six months, and reprimanded another lawyer.
The tribunal's third division, in an 11-page resolution published online on July 18 and promulgated March 27, said it found Angeles and lawyer Amed G. Paglinawan, guilty of violating the Code of Professional Responsibility.
The complaint had been filed by another lawyer, Roderick E. Manzano, against Cruz-Angeles and Paglinawan claiming that the two used "grossly abusive, offensive and improper language" in a pleading filed in a case before the Quezon City metropolitan trial court.
In the said pleading, among other things, the lawyers described one of the parties in the suit as "an INC patsy. She is Eduardo Manalo's pawn," and described the plaintiff as "an incorrigible liar."
The SC adopted the findings of the Integrated Bar of the Philippines Commission on Integrity and Bar Discipline (IBP-CBD) recommending the suspension of Cruz-Angeles and Paglinawan, which said "the statements made by the respondents in the pleading they filed on behalf of their clients are outside the allowable forms of speech expected from the work products and reminded that lawyers, while allowed to present the case with vigor and courage, are not justified to use offensive and abusive language, considering that a lawyer's language even in his pleadings, must be dignified." (PNA)