By Benjamin Pulta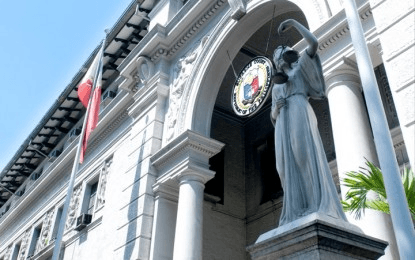 MANILA – The Supreme Court (SC) on Friday released the guidelines governing the transfer and assumption of jurisdiction of the Taguig City courts over cases and crimes committed within Parcels 3 and 4 of the Fort Bonifacio Military Reservation.
In a statement, the tribunal said the guidelines were approved Tuesday in response to an earlier request by Taguig Mayor Lani Cayetano for the transfer of jurisdiction, originally set Oct. 16.
The tribunal said it instead set the effectivity date to Jan. 1, 2024 "to enable the courts, the prosecution, the Public Attorney's Office, and other court users to prepare for the transition."
Under the guidelines, all civil and criminal cases arising from the affected areas shall be filed before the Taguig Prosecutor's Office by 2024.
Criminal complaints related to crimes and offenses that transpired or were committed within the affected areas before Jan. 1, 2024, shall be filed before the Makati City Prosecutor's Office.
All civil and criminal cases already filed and pending before the first- and second-level courts in Makati City before Jan. 1, 2024, shall proceed to trial, be heard, and ultimately be decided by the respective Makati City courts.
The High Court enjoined all parties, including judges, court personnel, prosecutors, public attorneys, legal practitioners and the general public, to review and adhere to the guidelines to facilitate a smooth and orderly transition. (PNA)