By Benjamin Pulta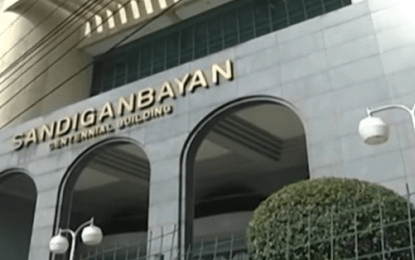 MANILA – The Sandiganbayan has ruled to recall a retired police general to serve as witness in the ongoing trial over the purchase of second-hand helicopters by the Philippine National Police (PNP) in 2009 and 2010.
The anti-graft court's Seventh Division scheduled a hearing on Aug. 7 to hear retired Maj. Gen. Lurimer Detran as a witness for accused Jesus Verzosa, the PNP chief from September 2008 to September 2010.
The anti-graft court said Detran may return to the witness stand to refute the allegations in the evidence offered by another co-accused, pilot Claudio Gaspar, according to a resolution dated July 26 and made public Friday.
Gaspar had suggested that Detran was directly involved in the refurbishment of the helicopters, causing retouch works on the painting and replacement of some accessories, such as seatbelts.
Detran had earlier denied having visited the Lionair hangar in Pasay City connection with the purchase of the aircrafts.
Two of the three helicopters, reportedly costing PHP105 million, were passed off as brand-new.
The co-accused are Chief Superintendent George Piano, head of the acceptance inspections committee, and members Senior Superintendents Louie Saligumba and Nolan Antonio and Superintendent Edgar Bataan.
Last year, the Sandiganbayan upheld the 2021 graft conviction of Verzosa and five other retired officials, who were members of the Bids and Awards Committee, in connection with the PHP131.5-million contract for the purchase of rubber boats and outboard motors for the PNP in 2009.
They were found to have conspired to give "unwarranted benefit, advantage and preference'' to suppliers EnviroAire Inc., Geneve SA Corp. and Bay Industrial.
They abandoned the required public bidding and resorted to unjustified negotiated procurement, leading to "functional incompatibility" and "non-usability of the police rubber boats with the outboard motors," according to the decision. (PNA)