By Zaldy De Layola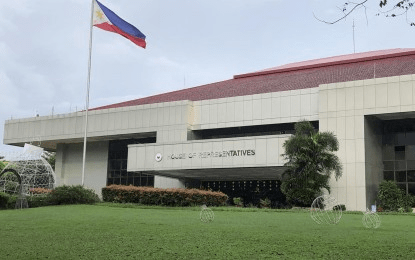 MANILA – Ako Bicol Party-list Representative Elizaldy Co on Monday said legal gambling and gaming activities, when properly regulated and integrated through the Philippine Amusement and Gaming Corporation (PAGCOR), can emerge as a robust revenue source for the government.
During the House Committee on Appropriations hearing on PAGCOR's budget for 2024, Co said funds from various legal gambling and gaming activities of the PAGCOR have supported critical sectors including education, healthcare, infrastructure development and public safety as well as sports development.
"Through careful consideration and responsible regulation, PAGCOR's potentials can be harnessed to drive sustainable economic development for the betterment of society," Co said.
He noted that PAGCOR has been contributing to the implementation of the Universal Health Care (UHC) Act under RA No. 11223.
"This consistent financial influx not only alleviates the burden on taxpayers but also promotes a balanced distribution of financial responsibilities," Co added.
He also underscored the positive impact of PAGCOR's operations on employment opportunities, fostering skills development and professional growth within the local workforce.
Recognizing the importance of effective regulation, Co said comprehensive regulatory frameworks are essential to ensure fair play, responsible gambling, and the prevention of criminal activities such as money laundering.
"A well-structured regulatory framework not only safeguards public interests but also fosters a positive industry image that attracts responsible gamblers and investors," Co said.
While acknowledging the financial benefits of the industry, he also addressed the need to balance them by recognizing potential negative social consequences of gambling.
He, therefore, advocated for the allocation of a portion of the revenue PAGCOR generated to programs that would address gambling-related issues, promote responsible behavior, and provide support to those adversely affected.
He emphasized the necessity of monitoring and adopting legislative perspectives intended to maximize benefits while mitigating drawbacks. (PNA)