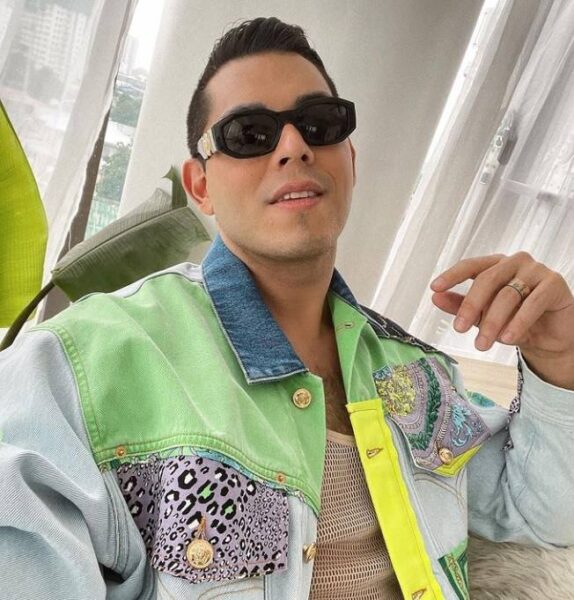 MANILA, Aug 2 (Mabuhay) — Raymond Gutierrez officially came out as gay.
In an exclusive interview with MEGA Entertainment, Mond decided to speak his truth for the first and last time.
"I'm here to formally say that I am a proud member of the LGBTQ community. And it feels great saying that publicly because I am," he said.
According to Mond, the pandemic helped him realize how important it is to live one's life to the fullest and he'll continue doing that by being true to himself.
"I've never felt more happy and content with my life, and I feel like I wanna share that with people, and what the pandemic really taught me is to live your life because life is short," he said.
"That's what I've been doing here in California and what I plan to do for the rest of my life," he added.
Mond said it was hard for him to accept the fact while he was growing up, but is thankful for friends and family who supported him all throughout.
"Like, what is this? I had my brother who was so similar to me but so different in so many ways. But he never had to explain his sexuality, so why should I?"
Entering show business as a TV host at 19 years old, that's when he realized how being a part of the LGBTQ community is not that accepted yet.
"Well, I was a kid but going back again to show business at 19 to be a TV host, that's when it really hit me that, 'Wow, being gay is really not accepted in a lot of these communities.'"
He also revealed that he was bullied and labeled back then for being the "baklang kapatid ni Richard," which eventually led to his depression.
"I can literally hear them," he said. "That kind of became why I got depressed and why I gained so much weight. I literally became self-destructive."
With these reasons and being part of a family who is in the public eye, Raymond said he did not tell anybody, which was the "hard part."
"I don't think I told anybody. I was stuck with myself for so long hating myself. I didn't like myself for a long time," he said.
As time went by and he matured, though, he realized that being one's true self is the best gift that one could bring to his family: "So drop the cloak, drop the act. Just be yourself."
Raymond said part of his decision to come out is the hope to inspire other people who are going through a hard time with their sexuality.
"I'm doing this now just because I've had so many learnings during the pandemic that maybe a lot of people are going through similar situations as me," he said.
"I wanna empower those people. I wanna tell them that, 'You're not alone. I was going through the same things.'"
Raymond added that he deems it "more important than ever" to be an inspiration to others.
"I want to be an example to the next generation who are struggling, who are feeling suppressed to take time in finding themselves and being happy with themselves," he said. "For me, sexuality is just one aspect of who you are."
To mark his coming out, Raymond shared a photo of him on Instagram bearing a caption and a pride flag emoji: "It's been a long time coming."
In the comments section, several celebrities took the time to express their support including his brother Richard, sister Ruffa, sister-in-law Sarah Lahbati, Isabelle Daza, and Anne Curtis. (MNS)
READ NEXT: IAN VENERACION, 5 OTHER STARS TO JOIN CAST OF 'HUWAG KANG MANGAMBA'