By Benjamin Pulta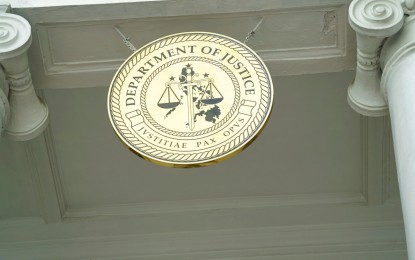 MANILA – Justice Secretary Jesus Crispin Remulla has directed prosecutors to "take an active role in the investigation of crimes," particularly during the buildup stage to work with complainants and law enforcement agencies.
In Department Circular No. 020 dated March 31 and released Tuesday, "prosecutors must ensure the existence of a prima facie case and a reasonable certainty of conviction based on available documents, witnesses and other evidence."
A prima facie case, "which on its own and if left uncontroverted, is sufficient to establish all the elements of the crime," the circular said.
Under the same circular, all heads are required to ensure that all prosecutors under their offices shall, as far as practicable, be available to assist coordinate and cooperate with, and provide sufficient legal guidance to, law enforcement agencies in all planned operations.
The planned operations include buy-bust, controlled delivery, entrapment, application for a search warrant, "and the like, starting from their inception until successful termination of the case."
More so, the circular required that prosecutors "shall be available at any time of the day or night, even remotely via available telecommunications technology, for purposes of consultation, cooperation and coordination on matters involving proper collection and preservation of evidence, such as but not limited to interviewing of witnesses, preparation of judicial affidavits and vetting." (PNA)