By Benjamin Pulta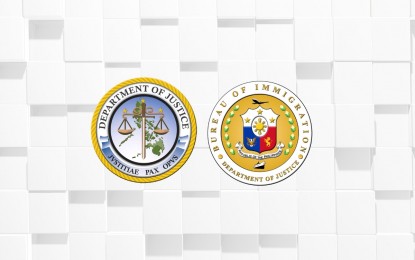 MANILA – Bureau of Immigration (BI) employees who reportedly provide mobile phones to detainees are already being investigated.
Department of Justice (DOJ) Secretary Jesus Crispin Remulla said Monday they are looking into traces of "corruption or misbehavior" for the benefit of Yuki Watanabe (a.k.a. Luffy), the leader of a Japanese burglary gang.
"This matter is under investigation. Any Bureau of Immigration involved in helping give communications equipment to persons detained will be dealt with severely. It is a big problem in all detention facilities," Remulla said.
After his arrest in 2021 for Violence Against Women and Their Children Act, Watanabe allegedly continued to run his gang through mobile phone calls.
In one burglary in Japan, Watanabe's henchmen reportedly killed a 90-year-old woman.
Remulla said that as in the case of other detainees, the DOJ is considering whether the charges filed against the Japanese are "contrived" to prevent his deportation.
"(M)any of the fugitives to be deported find a way to escape deportation by having cases filed against them. We have in the past succeeded in having these cases dismissed if we find out that these are contrived cases. These are just cases made up to make them stay in the country (Philippines) longer," Remulla told the media.
An online report of Japan Today on Monday said at least 20 cases of theft and robbery in 14 prefectures have occurred since last year, including the murder-robbery of 90-year-old Kinuyo Oshio at home in Komae City, western Tokyo on Jan. 19, citing data from Japan's National Police Agency.
Over 30 suspects have been arrested in connection with the crimes while Watanabe and his cohorts are reportedly involved in some of them.
In the coordination meeting between Japanese embassy and DOJ officials on Monday afternoon, the embassy presented four outstanding arrest warrants which have been pending in Japan for years.
It will be the basis of the request for deportation of the four Japanese nationals detained in the Philippines, according to DOJ spokesperson Mico Clavano.
Remulla will meet with Japanese officials on Tuesday to discuss, among others, mechanisms for the transfer of detainees who are to be deported.
"We intend to cooperate fully with the Japanese government on this matter," Remulla said, adding he wants the deportations done before President Ferdinand R. Marcos Jr.'s visit to Japan in mid-February.
Unmasking 'Luffy'
Meanwhile, the BI said it is still checking who among the 17 Japanese nationals detained in their facility is "Luffy".
"It's not clarified officially which one of them is Luffy. My apologies, we are unable to give a statement until his identity and further details about the case are confirmed by the appropriate agencies," BI spokesperson Dana Sandoval said in a statement.
The name "Luffy" is from the main character of popular manga series "One Piece".
She admitted that details are still hazy as to the identity of "Luffy."
"All from news reports, nothing official yet," Sandoval said. (with report from Ferdinand Patinio/PNA)