By Christopher Lloyd Caliwan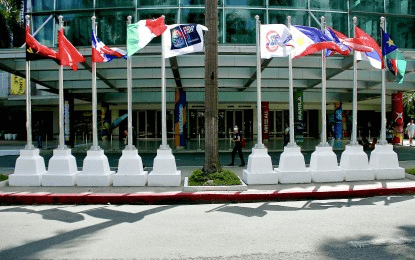 MANILA – The Philippine National Police (PNP) on Friday said it would deploy 4,400 personnel to secure the country's hosting of the 19th International Basketball Federation (FIBA) Basketball World Cup 2023 which kicks off on Aug. 25.
In a Laging Handa briefing, PNP spokesperson Col. Jean Fajardo said they have undertaken "soft deployments" particularly at the airports and billeting areas as participants and delegates have started arriving in the country since Thursday.
"All systems go we are expecting a crowd on August 25 when the FIBA Basketball World Cup opens. Right now, the PNP is still doing contingency planning, but these are only minor details because our security preparation and deployment for the opening of the FIBA Basketball World Cup is in place," she said.
Fajardo also said personnel from the Armed Forces of the Philippines, Philippine Coast Guard, Red Cross, Department of Health, and force multipliers would also be deployed.
She also said a sufficient number of personnel would be deployed in the accommodation areas of athletes and staff.
"Expect there will be a volume of people. We will place sufficient personnel to ensure the safety and security of not only our participants and delegates but also our audiences who will watch the games," she said.
The Philippines, Japan and Indonesia are co-hosts in the Aug. 25 to Sept. 10 tournament, dubbed the Olympics of Basketball.
The Philippines will host 15 other nations in the group phase at the Philippine Arena in Bocaue, Bulacan; Smart Araneta Coliseum in Cubao, Quezon City and the SM Mall of Asia (MOA) Arena in Pasay City.
The Philippine Arena will host the opening ceremony and two matches, including the Philippines-Dominican Republic game, while the MOA Arena will also hold two games on Aug. 25.
The final phase will also be played at the MOA Arena.
32K cops to secure school opening
Meanwhile, Fajardo said the PNP will deploy 32,000 cops nationwide for the security preparations for the opening of classes in public schools on Aug. 29.
Police assistance desks would also be deployed near school premises, aside from patrols in school vicinities to serve as a lookout for drug traffickers, muggers, and violent street gangs who may infiltrate the ranks of students.
Private schools may opt to open their classes not later than the last day of August as stated under Republic Act 11480, or the "Act to lengthen the school calendar from 200 days to not more than 220 class days."
Under Department of Education Order No. 10 issued May 9, all incoming learners enrolling in Kindergarten and Grades 1, 7, and 11 in public elementary and secondary schools shall pre-register or participate in the early registration to enable necessary preparations and adjustments of plans for School Year 2023-2024. (PNA)