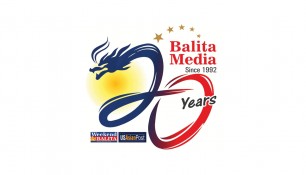 MANILA, Sept 18, 2012 (AFP) – The Philippines said on Tuesday that it will deport nearly 400 illegal immigrants from Taiwan and China accused of running a multi-million dollar online and phone scam.
Members of the criminal gang allegedly made calls or sent emails posing as police officers or state prosecutors to dupe victims back home into believing their bank accounts were being used by terrorists.
The scam targeted elderly citizens and involved persuading victims to transfer their savings into another bank account controlled by the gang.
Philippines investigators were tipped off about the scam by Taiwanese and Chinese authorities in July. Twenty homes across Manila were subsequently raided by police last month to arrest those involved.
The 288 Taiwanese will be deported on Wednesday while a further two will remain in detention for separate charges of assault.
The 86 Chinese, along with a New Zealander also caught in last month's raids, will be sent home at a later date.
Immigration bureau spokeswoman Antonette Mangrobang said the group would face criminal prosecution in their home countries.
The Taiwanese embassy in Manila on Monday called on the Philippines to send home its citizens due to the poor detention conditions.
At least one Taiwanese detainee has died and dozens have fallen ill due to poor conditions at the gymnasium where they have been held since their arrest.
In February last year the Philippines mistakenly deported 14 Taiwanese suspects to China who they believed to have swindled US$20 million from mainland Chinese victims.
A furious Taiwan denounced the mistake as a blow to economic and cultural ties. China returned the 14 suspects home to Taiwan nearly four months later.