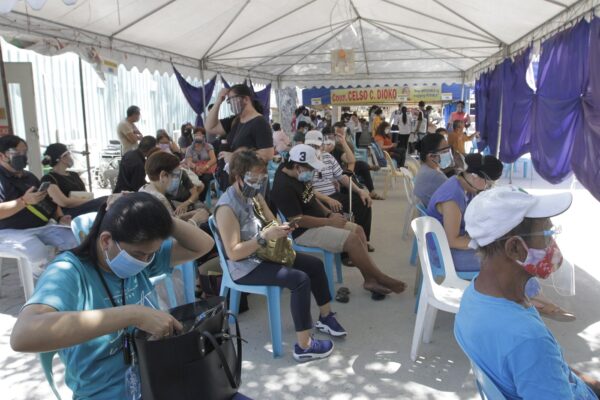 MANILA, May 25 (Mabuhay) –The Philippines on Monday reported 4,973 new COVID-19 infections, bringing the total tally to 1,184,706, as six laboratories failed to submit data on time.
The Department of Health said this brought the total active cases in the country to 48,917, of which 92.9% are mild, 2% are asymptomatic, 2.1% are severe, and 1.6% are in critical condition.
Meanwhile, total recoveries increased to 1,115,806 after 6,666 more patients defeated the respiratory illness.
The death toll also rose to 19,983 with 39 new fatalities.
The DOH noted that 21 duplicates were removed from the total case count, while 58 cases were deactivated after being tagged by their city epidemiology and disease surveillance units as being duplicates.
Further, 18 cases previously tagged as recoveries were reclassified as deaths after final validation.
Data from the DOH also showed that 60% of the country's intensive care unit beds are utilized, while 40% of the mechanical ventilators are in use.
In the National Capital Region, 61% of its ICU beds are utilized, while 39% of its ventilators are in use. (MNS)
READ NEXT: OCTA: NCR improves, now a moderate risk area for COVID-19