By Joyce Ann L. Rocamora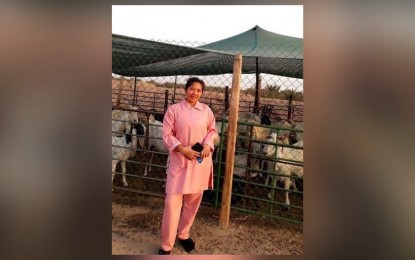 MANILA – The Philippine Embassy in Kuwait is working on the release of Jullebee Cabilis Ranara's remains, which were found charred with the skull smashed in the desert over the weekend.
The burnt corpse recovered by the Kuwaiti police at Salmi, Al-Jarah Governorate on Jan. 21 has been identified as the remains of Ranara, a 35-year-old Filipino national employed as a household service worker in the Gulf state.
In a statement Wednesday, the embassy confirmed that the suspect has also been arrested and detained by the local police.
"The Embassy is obtaining official confirmation from Kuwaiti authorities on the details and tragic circumstances surrounding the death of Ms. Ranara that were reported in English and Arabic news media in Kuwait," it said.
"The Embassy greatly appreciates the swift action and response of the Kuwaiti Police, especially in the apprehension of the suspected perpetrator, and in the investigation of Ms. Ranara's death," it added.
The Embassy will coordinate with the Kuwaiti government for the release of the body to be repatriated soon.
"The Embassy and the Filipino community in Kuwait extend their deepest condolences to the family of the late Ms. Ranara as they mourn the loss of their loved one," it said.
Investigations are ongoing, the Kuwaiti Ministry of Interior said. (PNA)