By Joyce Ann L. Rocamora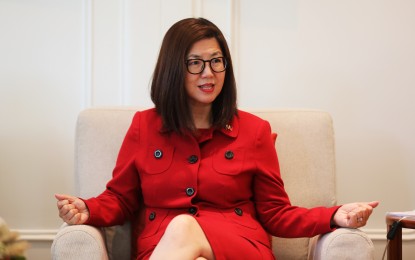 MANILA – The Philippines is expected to play a "big part" in this year's iteration of the Australia-led Indo-Pacific Endeavor (IPE), according to Australian Ambassador to the Philippines HK Yu on Wednesday.
The IPE 2023 is an annual regional engagement activity organized by the Australian Defence Force (ADF) as a show of Canberra's commitment in working with regional partners to ensure a secure Indo-Pacific through military exercises, training and workshop, among others.
"For Indo-Pacific Endeavour 2023, which is going to be happening at the end of August, the biggest part of it is going to be the Philippines," Yu told the Philippine News Agency in an interview in Makati.
"To make sure it's a huge success, we already had a team on the ground, sitting down with the Philippine side, designing together, how all those exercises will look, and what other activities we are going to do in the margins of it," she added.
Yu said joint activities with Manila would likely focus on humanitarian assistance and disaster response and potentially involve the Philippine Air Force and Army aside from the Navy.
The IPE 2023, she said, also seeks to include the Philippine Coast Guard and various agencies during workshops, some of which might cover the law of the sea and how it applies to Manila's territorial rights.
"It actually targets the whole Indo-Pacific that's why it's called Indo-Pacific Endeavor. It will travel through a number of countries but this time, it's not just the warships," she said.
"We are expecting the air force to also do a lot of fly in and fly out for different activities. And it will be much kind of bigger in scale than perhaps what you saw in 2022," she added.
The IPE in 2022 involved about 1,800 members of the Royal Australian Navy, Australian Army and the Royal Australian Air Force who engaged personnel from 14 nations, including the Philippines.
As part of the initiative, the Australian maritime task group of HMA Ships Hobart and Stalwart docked in Manila harbor for a five-day port in October 2022.
Manila's participation this year comes as Australia seeks to advance its defense cooperation with the country amid a "complicated strategic environment" in the Indo-Pacific, home to what analysts describe as potential flashpoints— the South China Sea and Taiwan Strait. (PNA)