By Joyce Ann L. Rocamora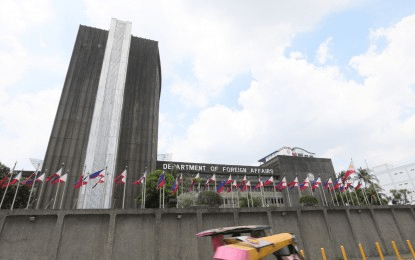 MANILA – The Philippine government is investigating the alleged fraud and illegal recruitment of Filipinos in Italy, the Department of Foreign Affairs (DFA) said Tuesday.
In a Bagong Pilipinas Ngayon briefing, DFA Assistant Secretary Paul Raymund Cortes said the agency is ready to provide legal assistance but for now, the victims' families in Italy are employing their own lawyers to study the case.
Cortes said the victims failed to secure visas from the Italian Embassy in Manila after presenting the documents they got from their recruiters that later turned out to be "fake."
Each person, he said, paid about 3,000 euros or PHP178,000.
No case has been filed so far against the companies involved.
"We're working on both ways to file a criminal case in Italy and to file a case here in the Philippines. But of course, all of that has to be coordinated," Cortes said. "We need all the evidence to file a case both in Italy, hopefully, and here in the Philippines with the help of DOJ (Department of Justice)."
The Philippine Consulate General in Milan, meanwhile, said it has been "working quietly with Italian authorities in the past several weeks" as part of its investigation of the cases.
The Consulate said the Filipino victims paid as much as PHP38.7 million for what later turned out to be non-existing jobs in Italy.
Consul General Elmer Cato said as of Oct. 2, about 51 individuals, up from 33 last week, filed complaints with the Consulate against three individuals and two agencies.
On Sept. 4, Cato met Prefect Renato Saccone shortly after the Consulate started receiving complaints from relatives and representatives of about 215 job seekers in the Philippines who said they were defrauded of as much as PHP180,000 each.
Cato said he requested Saccone's assistance in verifying the authenticity of the Italian work permits the Consulate was able to gather from complainants and witnesses in Italy and the Philippines.
After the documents were determined to be spurious, the prefect immediately created a task force that would assist complainants in filing the appropriate cases against those involved.
Cato said the task force would work closely with the Consulate and the lawyers that DFA Undersecretary for Migrant Workers Affairs Edgardo Jose de Vega said the DFA and the Department of Migrant Workers would provide.
Cato noted that the hiring of Italian lawyers to assist complainants was among the recommendations made by the Consulate as early as Aug. 31.
He reiterated his call for other victims to come forward and file their complaints against other individuals and agencies that have defrauded them. (PNA)