By Joyce Ann L. Rocamora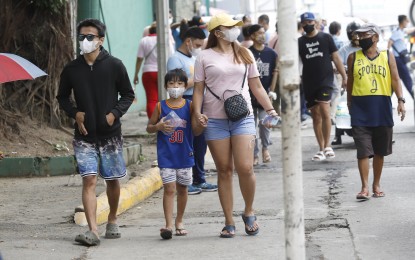 MANILA – The Philippines is on "heightened alert" as a surge of coronavirus disease 2019 (Covid-19) cases in China triggers global concern.
In a Dec. 31 memorandum, all DOH-Centers for Health Development (DOH-CHD) were instructed to prepare and augment resources, especially telemedicine providers, in case of a possible increase in patients with respiratory symptoms.
All CHDs were enjoined to ramp up information dissemination on the importance of layers of protection, including the wearing of masks, getting the most updated vaccines, and self-isolation if unwell.
"[T]o ensure minimal local transmission in anticipation of possible increases, all CHDs are likewise directed to continue the strict implementation of the updated guidelines on Minimum Public Health Standards, as aligned with Department Memorandum 2022-0433, as well as other relevant Covid-19 surveillance and mitigation measures," said DOH officer-in-charge Secretary Maria Rosario Vergeire.
Vergeire reiterated DOH's directive on the Bureau of Quarantine and relevant offices to intensify monitoring and implementation of border protocols for incoming individuals, including from China, at all ports of entry.
Agencies were likewise ordered to closely coordinate with seaport and airport authorities "for possible re-establishment of testing of inbound travelers from high alert countries". (PNA)