By Joyce Ann L. Rocamora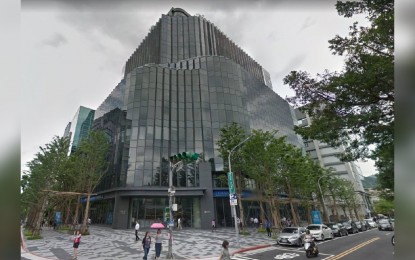 MANILA – The Philippines continues to monitor developments over growing tensions in the Taiwan Strait as China caps its three-day war games around Taiwan, the country's top diplomat said Tuesday.
In a Center for Strategic and International Studies (CSIS) forum on Tuesday, Foreign Affairs Secretary Enrique Manalo said a conflict would spell disaster, specifically to the Philippines given its close proximity to the island.
The top diplomat reiterated that any kind of escalation of tensions, more so a military conflict, puts at risk the over 100,000 Filipinos working in Taiwan.
"[A]ny kind of escalation of tensions or, even worse, some kind of a conflict, military conflict, would have really adverse repercussions on the Philippines," he said.
Manalo then reiterated his call for all parties to engage in a dialogue.
Over the weekend, Beijing sent warships and fighter jets around Taiwan for military drills following Taiwan President Tsai Ing-wen's transit to the United States.
The Chinese Foreign Ministry said the war games is meant to serve as a "stern warning to the provocative activities of Taiwan independence secessionist forces and their collusion with external forces."
China, which considers Taiwan a breakaway province, firmly opposes any form of official contact between the US and Taiwan.
The Philippines, like the US, adheres to the one-China principle and recognizes the People's Republic of China as the government of China.
While the US has no diplomatic ties with Taipei, it maintains a "robust unofficial relationship" with the island and makes available "defense articles and services necessary to enable Taiwan to maintain a sufficient self-defense capability."
Washington, DC, according to the State Department, also maintains its "capacity to resist any resort to force or other forms of coercion that would jeopardize the security, or the social or economic system, of Taiwan."
At the CSIS forum, Manalo deferred when asked about restrictions and if US weaponry could be stored in the newly identified Enhanced Defense Cooperation Agreement sites.
He said all activities within any of the sites have to be discussed and permitted by US and Philippine sides. (PNA)