By Christopher Lloyd Caliwan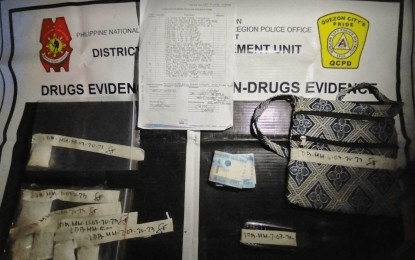 MANILA – Authorities have seized PHP23.62 billion worth of narcotics across the country since the start of the administration of President Ferdinand R. Marcos Jr., the Philippine Drug Enforcement Agency (PDEA) said on Monday.
The latest PDEA data also showed 61,269 suspects were arrested, including 4,174 high-value targets (HVTs), in 44,338 anti-illegal drugs operations from July 1, 2022 to Sept. 30 this year.
The total amount of seized narcotics included more than 3,000 kg. of shabu, 25.78 kg. of cocaine, 43,940 ecstasy tablets and 2,793.93 kg. of marijuana.
Authorities also dismantled 683 drug dens and one clandestine shabu laboratory during the same period.
The PDEA said at least 27,748 out of 42,046 barangays (villages) have been declared drug-cleared while 7,785 are still drug-affected.
The barangays with drug-cleared status were issued certifications by members of the oversight committee on the barangay drug-clearing program.
QCPD's anti-drug drive
The Quezon City Police District (QCPD) arrested 817 drug suspects and confiscated PHP41.12 million worth of narcotics in buy-busts in the third quarter of this year.
QCPD chief Brig. Gen. Redrico Maranan, in a statement, said a total of 458 anti-drug operations were launched by their police stations, resulting in the confiscation of 5,699.72 grams of shabu, 18,442.13 grams of marijuana, and 158 grams of kush or high-grade marijuana.
The Novaliches Police Station seized the highest amount of narcotics at PHP9.3 million and arrested 74 suspects, followed by the District Drug Enforcement Unit with a total seizure of PHP8.85 million and 29 arrested drug peddlers.
The Kamuning Police Station confiscated PHP4.02 million worth of illegal drugs and nabbed 78 drug suspects while the Talipapa Police Station seized PHP3.96 million worth of narcotics and nabbed 53 drug suspects.
Meanwhile, the Batasan Police Station nabbed 55 drug peddlers and seized PHP3.63 million worth of narcotics. (PNA)