By Jose Cielito Reganit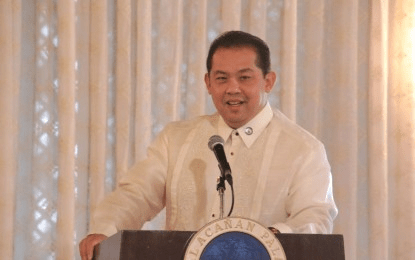 MANILA – House Speaker Ferdinand Martin Romualdez on Wednesday said President Ferdinand R. Marcos Jr.'s decision to insulate the management of the Maharlika Investment Fund (MIF) from politics is a prudent move that augurs well for the success of the country's first-ever sovereign wealth fund.
On Tuesday, Marcos bared that he rejected proposals for him or the Secretary of Finance to chair the MIF, saying it must be run by competent and independent financial managers to avoid political interference.
"President Marcos' demand for MIF investment decisions and management to be predicated solely on sound financial and business practices manifests his resolve to ensure the fund is adequately safeguarded and would grow to achieve its purpose," Romualdez said in a statement.
"It is a prudent move on the part of the President that would bolster its potential to achieve its purpose of mobilizing additional funds without the need for additional borrowings or taxes to accelerate the implementation of flagship infrastructure projects meant to sustain the country's robust growth," he added.
Under Republic Act 11954 or the Act Establishing the MIF, which the President signed into law Tuesday, the Secretary of Finance is merely ex-officio chairperson and will not run the Fund. It will be governed by the nine-member Maharlika Investment Corporation (MIC) chaired by an Independent Director.
"With competent managers of proven track record and unquestioned integrity running the MIF, I am confident that it would eventually provide significant contributions to widen our fiscal space and finance projects that would create jobs and uplift the lives of our people," Romualdez said.
In a separate statement, Deputy Speaker and Batangas 6th District Rep. Ralph Recto urged "appointing authorities" to get "the best and the brightest" in running the Republic's sovereign fund that will be used to finance projects that "we need today while it earns so that it can fund future ones."
"The next order of the day is to shut down the critics. And because they have stuck out their necks for this, their professional reputation is also on the line. This is not just business, but personal," Recto said.
He added that the newly-signed law was written "largely faithful to the specs of the proponents," and what Congress only added were "safety features against abuse and misuse of funds, and higher qualifications for those on the driver's seat."
Following the signing of RA 11954, Malacanang said the stage is now set for the preparation of the implementing rules and regulations (IRR) for the creation of the MIC, which will be the sole vehicle for mobilizing and utilizing the MIF for investments.
As envisioned in the law, the Fund will be invested in a wide range of assets, including foreign currencies, fixed-income instruments, domestic and foreign corporate bonds, joint ventures, mergers and acquisitions, real estate and high-impact infrastructure projects, and projects related to sustainable development. (PNA)