By Ruth Abbey Gita-Carlos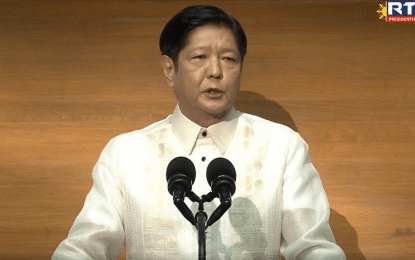 MANILA – President Ferdinand R. Marcos Jr. on Saturday emphasized the vital role of the youth in accelerating the green transition.
In his message on International Youth Day, Marcos said the young population, who serve as "both the trailblazer of the modern world and hope of the future," has an important part to play in attaining a more sustainable economy.
"It is in this realization where I consistently draw inspiration from the encouraging visions of young Filipinos who exude eagerness to evoke transformational movements that positively impact the current and coming generations," he said.
This year's annual observance of International Youth Day carries the theme "Green Skills for Youth: Towards Sustainable World."
Marcos said the youth's role in undertaking ecological initiatives must be "aggressively" pushed to ensure the full realization of everyone's desire to have a "healthier home we all deserve."
"May our love for the youth and Mother Earth be the guidepost as we commit to our collective desire to embark on a green transition," he said.
"Together, let us embrace this social contract and move towards a future that efficiently, inclusively, and sustainably works for all."
On Friday, the United Nations (UN) said the youth's "green skills" are essential to a successful transition to the green economy.
The UN defines "green skills" as "knowledge, abilities, values, and attitudes needed to live in, develop and support a sustainable and resource-efficient society."
According to data released by the International Labor Organization, a green transition could yield 8.4 million jobs for young people by 2040.
If current trends pass, more than 60 percent of young people may lack the skills required to thrive in the green economy. (PNA)