By Jelly Musico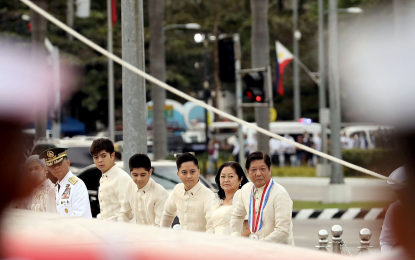 MANILA – President Ferdinand R. Marcos Jr. urged Filipinos to continue to embody Dr. Jose Rizal's virtues of excellence, patriotism, and perseverance as he led the 126th commemoration of the martyrdom of the national hero at the Rizal Park in Manila on Friday.
Accompanied by his wife, First Lady Liza Araneta-Marcos, and their children – Ilocos Norte 1st District Rep. Ferdinand Alexander, William Vincent, and Joseph Simon – the President arrived at 6:45 a.m. and received military honor to kick off a short commemorative ceremony with the theme, "Rizal: Alaalang Iningatan, Yaman Ngayon ng Bayan (Preserved Memories, Treasured Today by the Nation)."
It was followed by a flag-raising rite led by the First Family and some military and government officials, including National Historical Commission of the Philippines (NHCP) chair Dr. Rene R. Escalante.
Marcos also offered a wreath at the Rizal National Monument after the flag-raising ceremony, which was held simultaneously in various historical sites nationwide.
He then greeted the members of the diplomatic corps, national and local government officials, lawmakers, non-government organizations, and descendants of Jose Rizal to wrap up his first Rizal Day commemoration as president.
Marcos was elected president in the last May 9 national and local elections with overwhelming 31.6 million votes.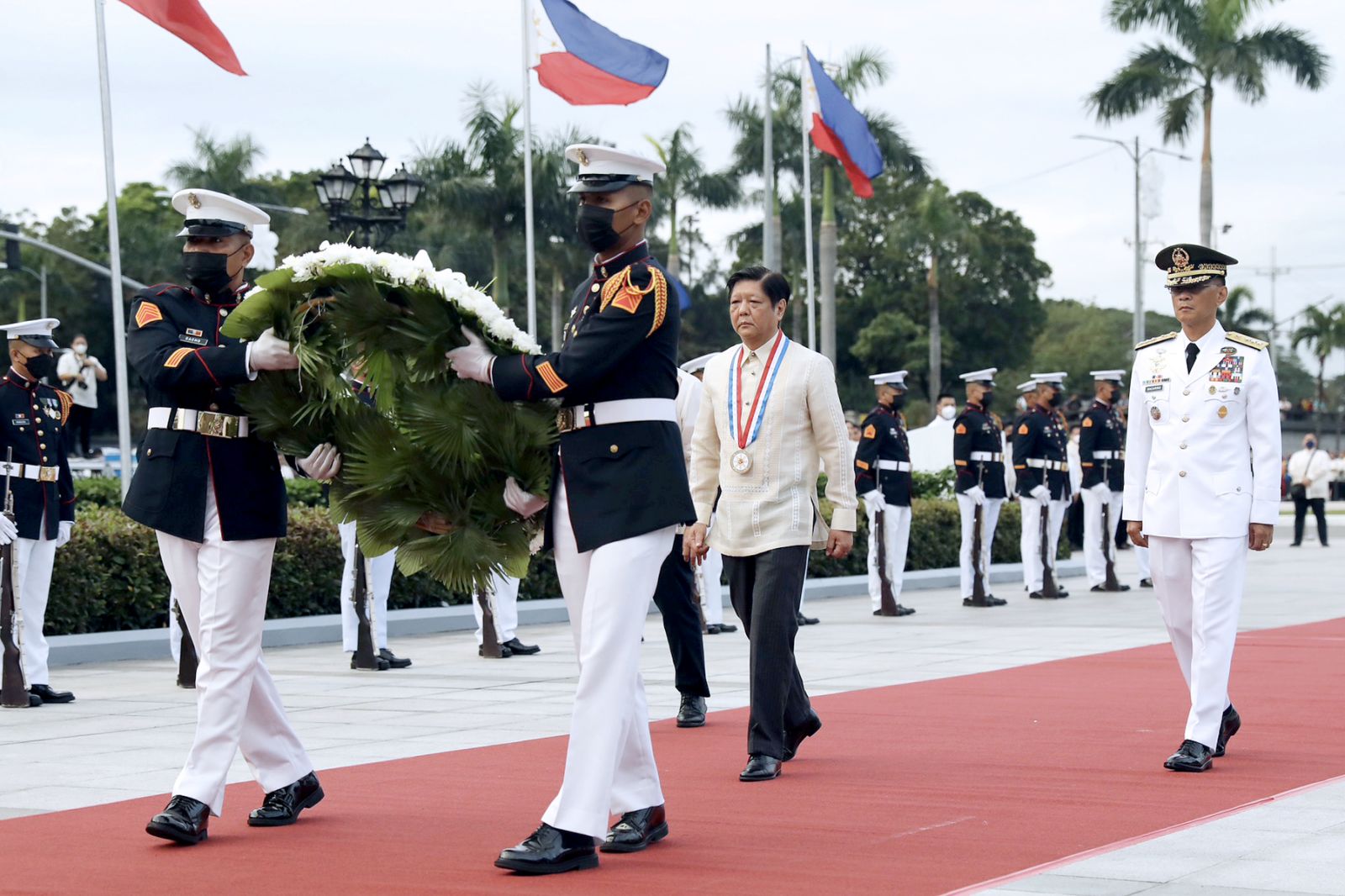 Vigilance against social ills
In his message, Marcos said he is hoping that Rizal's determination to achieve real changes would empower Filipinos to become vigilant of the "social ills that may threaten our liberty."
"Despite the threat of persecution, Rizal helped enlighten Filipinos about the injustice, corruption, and oppression they suffered at the hands of their colonizers. He did this unflinchingly, not through a violent uprising but through a peaceful protest using the power of the pen," he added.
He also called on Filipinos to take the commemoration of Rizal's martyrdom "to reflect on the kind of life that we want to live."
"After all, true heroism does not only mean offering your life for your country but also fighting your own silent battles and working within your capacities to bring about a better future we wish to see for the present and succeeding generations," he said.
PH Army joins commemoration
The Philippine Army (PA) also joined the nation in commemorating the 126th anniversary of Rizal's martyrdom.
Its Security and Escort Battalion joined the Armed Forces of the Philippines (AFP) contingent in rendering military honors during the ceremony led by the President.
Marcos was then joined by military host, AFP chief of staff Lt. Gen. Vicente B. Bacarro in the wreath-laying rites at the Rizal Monument.
Considered the country's national hero, Rizal was only 35 years old when he was executed by the Spanish colonial government at the old Bagumbayan.
Rizal was executed at 7 a.m. on Dec. 30, 1896 by a firing squad at Bagumbayan (now Rizal Park) on orders of the Spanish colonial government for the crime of rebellion after the Philippine Revolution broke out mainly inspired by his writings.
On Dec. 20, 1898, then-president Emilio Aguinaldo issued a decree declaring December 30 a day of national mourning for Rizal and other patriots who died during Spanish rule.
In 1902, the Philippine Commission enacted a law declaring December 30 as Rizal Day, making it an official holiday. (with Priam Nepomuceno/PNA)