By Kris Crismundo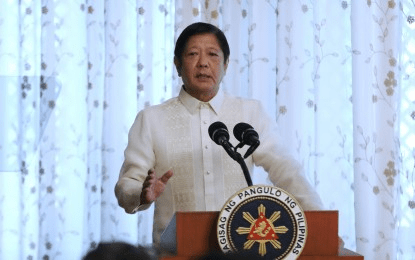 MANILA – President Ferdinand R. Marcos Jr. has successfully advertised the Philippines as a conducive business destination for foreign investors, according to Makati Business Club (MBC) chair Edgar Chua.
Chua said envoys whom he had talked to will be fully supportive in bringing investments to the Philippines.
"I think the President has also been able to successfully advertise the country as a place to do business. I've been talking to a number of ambassadors and they have been impressed by the President," Chua told reporters in an MBC event over the weekend.
The MBC senior executive said being able to bring in investments from Marcos' foreign trips will generate much needed jobs in the country.
The Department of Trade and Industry (DTI) said about USD88 million worth of investments from Marcos' foreign trips may materialize this year.
"It's not so large as yet, but the potential is as we announced before, we have a pipeline that we were able to build up amounting to around $70 billion," DTI Secretary Alfredo Pascual said in a briefing on Wednesday. "They will contribute to our manufacturing, renewable energy and IT-BPM industries. Collectively, they are expected to generate approximately 17,800 direct employment."
Among the countries that the Chief Executive visited in his first year of office are Singapore, Indonesia, the United States, Thailand, China, Japan, and European countries.
For the second State of the Nation Address, the business group's wish list include ease of paying taxes, policies on apprenticeship, and public-private partnership (PPP).
"Given the very limited fiscal space that the government has, then the PPP should really be pushed so that we don't slow down the country. We need to continue and even expand our growth rate," Chua said.
The MBC previously said PPP projects will boost the country's long-term economic growth and play a vital role in developing needed infrastructures. (PNA)