By Stephanie Sevillano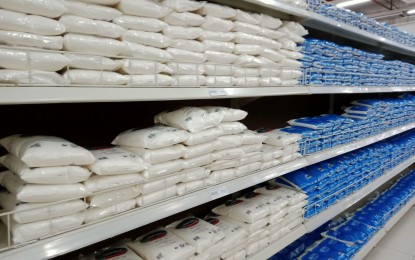 MANILA – President and Agriculture Secretary Ferdinand R. Marcos Jr. has directed the department to swiftly act to stabilize sugar prices in the country, following a 38-percent increase last month.
Memorandum Order 77 quoted the Chief Executive as observing that the price hike in sugar, confectionery, and desserts was "very high."
"Concerned with this very high inflation rate, President Ferdinand R. Marcos Jr., Secretary of the Department of Agriculture (DA), has ordered the department to take action and stabilize sugar prices," it said.
The memo, signed by DA Senior Undersecretary Domingo Panganiban, also included the order to hasten the importation of refined sugar.
"You are hereby directed to immediately convene the Minimum Access Volume (MAV) Advisory Council and expedite the importation of 64,050 metric tons of refined sugar," it added.
The move will be done through the DA's MAV mechanism.
Earlier in Marcos' term, several officials of the Sugar Regulatory Administration were dismissed following the sugar fiasco that involved the supposed importation of 300,000 metric tons of sugar deemed "illegal" by the President.
Prevailing prices of sugar in Metro Manila as of Wednesday, meanwhile, were at around PHP90 per kilo of brown and washed sugar and PHP95 per kilo of refined sugar. (PNA)