By Filane Mikee Cervantes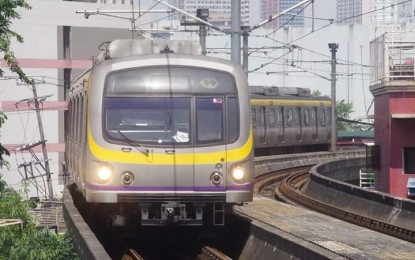 MANILA – President Ferdinand R. Marcos Jr. has ordered the Department of Transportation (DOTr) to defer the fare increases for Light Rail Transit (LRT) 1 and 2 pending a study on the economic impact of these adjustments on the riding public.
In a Malacañang press briefing on Tuesday, Transportation Secretary Jaime Bautista said the agency will comply with the President's directive and reassess the economic consequences of the approved fare hikes for the boarding fees by PHP2.29 and by PHP0.21 for every kilometer.
With the adjustments, the boarding fare will increase to PHP13.29 plus a distance charge of PHP1.21 per kilometer — compared to the current boarding and distance fare of PHP11 and PHP1 respectively since 2015.
Bautista said the fare hike for MRT-3 was also postponed "due to infirmities in complying with the requirements and procedure."
"In compliance with the President's instruction, we will thoroughly study how a fare hike today will impact on passengers of our three rail lines in Metro Manila," Bautista said.
Bautista, however, said the fare increases will enable the commuter rail lines to "improve their services, facilities, and technical capabilities" and sustain the provision of affordable mass transport services. (PNA)