By Anna Leah Gonzales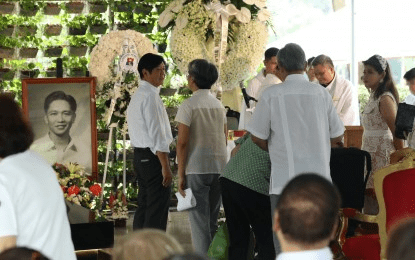 MANILA – President Ferdinand R. Marcos Jr. on Wednesday visited the tomb of his father, former President Ferdinand E. Marcos Sr., at the Libingan ng mga Bayani (LNMB) in Taguig City.
The President arrived at the LNMB accompanied by his wife First Lady Louise "Liza" Araneta-Marcos and their sons, Joseph Simon and William Vincent.
His mother, former First Lady Imelda Marcos, and sisters, Senator Imee Marcos and Irene Marcos-Araneta, were also present.
Also in attendance were supporters who welcomed the First Family in the service honoring the memory of the late president.
The First Family left the LNMB shortly after the mass.
No program was held.
The Philippine National Police (PNP), for its part, announced the All Saint's Day celebration was peaceful and orderly with no untoward incidents reported so far. (PNA)