By Ruth Abbey Gita-Carlos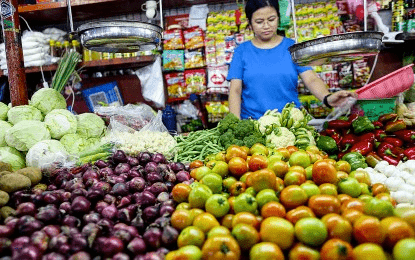 MANILA – The Marcos administration is committed to implementing strategies that would help sustain the continued drop in the prices of basic commodities, Budget Secretary Amenah Pangandaman said Friday.
This came after the Philippine Statistics Authority (PSA) reported that inflation further dropped to 4.7 percent in July, lower than the 5.4 percent registered in June.
July's headline inflation represents a continued slowdown for six consecutive months since hitting an 8.7-percent peak in January.
This is also the lowest recorded inflation since commodity prices reached five percent in April 2022.
"We interpret this as a highly encouraging development. Our economic team is anticipating a sustained decline in our national inflation rate," Pangandaman said.
"We assure our fellow citizens, that we remain unwavering in executing strategies to maintain the inflation rate well within our target range," she added.
Pangandaman also attributed the continued decline in the inflation rate to the effectiveness of the current administration's economic strategies.
She said the whole-of-government approach being implemented is "indeed demonstrating efficacy."
"The accomplishments we are witnessing attest to the fact that the economic tactics of President Bongbong Marcos' administration are rightly devised," she said.
The July inflation rate fell within the Bangko Sentral ng Pilipinas' 4.1 to 4.9 percent forecast for the month.
The main driver of the continued downtrend of the overall inflation in July was the lower year-on-year increase in the heavily-weighted food and non-alcoholic beverages at 6.1 percent from June's 6.9 percent.
This was followed by housing, water, electricity, gas and other fuels (3 percent from 4.8 percent in June); and transportation (-3.0 percent from -1.2 percent in June).
On May 26, 2023, President Ferdinand R. Marcos Jr. signed Executive Order 28, creating the Inter-Agency Committee on Inflation and Market Outlook (IAC-IMO) which enhances the coordination and action of government agencies in managing inflation and mitigating the effects of rising commodity prices to the Filipino people. (PNA)