By Ma. Cristina Arayata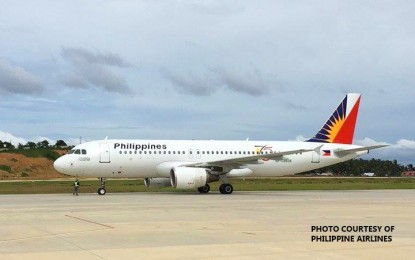 MANILA – Flag carrier Philippine Airlines (PAL) will continue to ramp up its services to and from various China routes, reopening destinations this February until March.
PAL will relaunch Beijing flights on Feb. 21, and Quanzhou (Jinjiang) and Macau on March 19 and 26, respectively. Direct services to Shanghai was reopened on Feb. 14.
"We are forging ahead with the restoration of PAL's Greater China flight network, an investment that will strengthen our connections to the economic hubs in the mainland and help boost bilateral relations between the Filipino and Chinese people," said PAL president Stanley Ng in a statement on Wednesday.
He added that PAL is hoping that the relaunch of Beijing and Shanghai services will help fuel a rebound in tourist and business travel. "Our goal is to once again operate the largest network of flights on multiple routes between mainland China and the Philippines," he said.
PAL currently flies to Xiamen and Guangzhou (Canton). From Feb. 25, flights between Manila and Xiamen will increase to thrice weekly from once weekly. The current once weekly Manila-Guangzhou flight will also increase to twice weekly starting Feb. 16, and daily services are being eyed beginning March 26.
The Manila-Jinjiang-Manila flights are scheduled on March 19, 22 and 24, and daily flights will begin on March 26.
Twice weekly flights between Manila and Macau are scheduled starting March 26. On the same day, the thrice weekly operations to Shanghai will be increased to daily operations.
Airlines have been waiting to resume services to China as these were halted due to pandemic-related border restrictions.
Pre-pandemic, PAL had a total of 34 weekly services to Beijing, Guangzhou, Jinjiang, and Xiamen.
The carrier said it is working closely with Chinese and Philippine health and aviation authorities to ensure the highest level of health safety protections for travelers. (PNA)