By Zaldy De Layola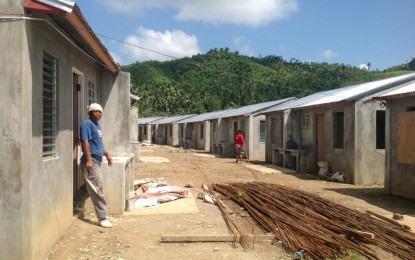 MANILA – Department of Human Settlement and Urban Development (DHSUD) Undersecretary Avelino Tolentino III said the PHP250 billion allocated by the Home Development Mutual Fund (Pag-IBIG Fund) will have a solid impact on the department's implementation of the flagship Pambansang Pabahay para sa Pilipino program of President Ferdinand R. Marcos Jr.
In the Laging Handa briefing, Tolentino said the budget allocation will practically boost the financing side of the housing development.
He, however, said the DHSUD is still coordinating with other government financial institutions (GFIs) such as the Government Service Insurance System (GSIS), the Social Security System (SSS), Landbank of the Philippines and the Development Bank of the Philippines (DBP) to earmark their respective investments fund for the national housing program.
Tolentino said the fund became readily available only a few weeks after the Office of the Press Secretary (OPS) announced that Marcos will be coming up with an Executive Order (EO) mandating the DHSUD to avail government lands for the housing program.
He said idle using government lands for housing programs would lead to a lower cost of production of housing units.
"Baka po bumaba ang cost ng housing unit kaya bababa rin po ang amortization at tiyak po bababa rin po ang default or tataas po ang kasiguraduhan na makakapagbayad ang ating mga kababayan (There maybe lower cost of the housing unit so that the amount of amortization will also be lower and surely, there will be less default or a greater probability that our people can pay)," Tolentino said.
He also said building housing projects in idle government lands would bring economic activity to the area and would boost the government's tax base.
"It is not only a shelter solution but also one way of helping our economy recover from the pandemic," he said.
He said the target of the housing program are the ordinary wage earners and those living in the informal settlement areas.
"We believe that if our citizens have housing interest subsidy from the national government, surely they will not commit default and the risk of default on their part will be lessened. Under this state, it will attract the private sector or the GFIs for our banks take-out of the housing units. After the take-out the amount collected would be paid to the developmental loans," he said.
'If that happens, we will see that this approach, the financial structure of the program is cyclical in nature, meaning our funds continuously go round and round in a complete cycle and that we remain to have enough budget for the next batch of housing projects," he added. (PNA)