By Benjamin Pulta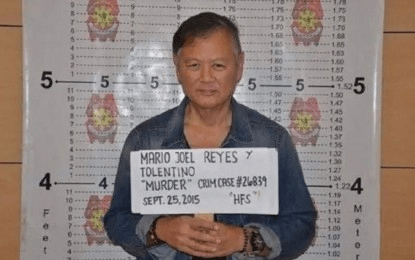 MANILA – Justice Secretary Jesus Crispin Remulla on Monday said the decision of the Supreme Court (SC) to proceed with the prosecution of former Palawan governor Joel Reyes in connection with the killing of broadcaster Gerardo "Gerry" Ortega is another proof that the law works.
"The Supreme Court recognizes the power of the executive (department) over the prosecution of persons. And the Secretary of Justice is the one that may carry out all the necessary actions to be able to ensure the successful prosecution of the violator of the law," Remulla said.
"We thank the Supreme Court for the confidence that they gave the Secretary of Justice and the Department of Justice (DOJ) for this matter. Prosecution is a matter that has to be done for those who violated the law. We're just waiting for this case to fall into place again and for the arrest warrants to be properly served again for them to be able to be under the jurisdiction of the court."
The SC ordered the rearrest of Reyes and to "continue with the (criminal) proceedings with utmost dispatch," denying a petition that questioned his murder case due to lack of evidence.
Reyes was indicted for the 2011 killing of broadcaster Ortega, who often criticized Reyes' mining activities and alleged corruption in the province.
The radio commentator and veterinarian, 47, was gunned down inside an "ukay-ukay" (second-hand clothes) shop near his clinic in Barangay San Pedro, Puerto Princesa City on Jan. 24, 2011.
One of the suspects, Rodolfo Edrad, surrendered and turned state witness, accusing Reyes of masterminding the slay.
A DOJ panel absolved Reyes in June 2011 but a second panel indicted him as principal mastermind and suspect in March 2012.
His brother, former Coron mayor Mario Reyes Jr., and three others were likewise indicted.
The Reyes brothers disappeared but were arrested in Phuket, Thailand for overstaying in September 2015.
While in detention, the Court of Appeals dismissed the murder charge Reyes in January 2018 but reversed itself and ordered Reyes' rearrest in November 2019.
The Ortega family welcomed the SC decision, made public Sunday, as it restored their faith "that one day, we will find justice." (PNA)