By Zaldy De Layola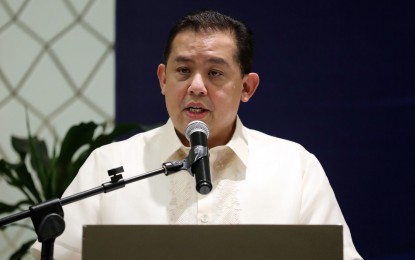 MANILA – House Speaker Martin Romualdez on Sunday said he would propose to Malacañang a "one-strike policy" against non-performing collectors of the Bureau of Internal Revenue and the Bureau of Customs.
Collectors who fail to meet their revenue targets should be removed from their posts and replaced by competent ones to ensure collection efficiency, Romualdez said in a news release.

He said it would push the two agencies to meet the target revenues that will ensure additional funds for subsidies, hospitalization, education, job creation, and other social protection programs for the most vulnerable sectors.
Romualdez said the House of Representatives will exercise its oversight function to monitor the performance of various departments and agencies in the implementation of policies and programs.
"Let us help the government meet its revenue targets. I hope our call will send a clear message for our collectors to perform at the highest level," he said.
The inability of the two agencies to meet their revenue goals has been compromising the government's programs, particularly in agriculture, health, education and infrastructure, Romualdez said. (PNA)