By Priam Nepomuceno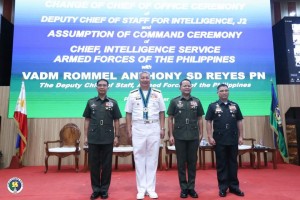 MANILA – Maj. Gen. Leonel Nicolas assumed as the new chief of the Intelligence Service of the Armed Forces of the Philippines (ISAFP).
AFP public affairs office chief, Col. Jorry Baclor, said the change-of-office ceremony was held in Camp Aguinaldo, Quezon City on Monday that was presided by AFP deputy chief-of-staff, Vice Admiral Rommel Anthony SD Reyes.
"(Army) Maj. Gen. Leonel M. Nicolas relinquished his post as the (AFP) deputy chief-of-staff for intelligence, (J-2) to assume the position of Chief, ISAFP. In his stint as J-2, he contributed significantly to numerous victories in the AFP's internal security operations. He also served as commander of 102nd Infantry Brigade, Task Force Zamboanga, and the 10th and 5th Infantry Battalions of the 1st Infantry Division," he said in a statement.
Meanwhile, Army Brig. Gen. Ferdinand Barandon, who is the AFP assistant deputy chief-of-staff for intelligence, assumed Nicolas' former post in an acting capacity.
Barandon also served as commander of the 403rd Infantry Brigade in Bukidnon province.
"The AFP leadership places its full support in your capabilities to contribute to the growth of your respective units and offices and the AFP as a whole," Reyes said.
AFP chief honors fallen Marines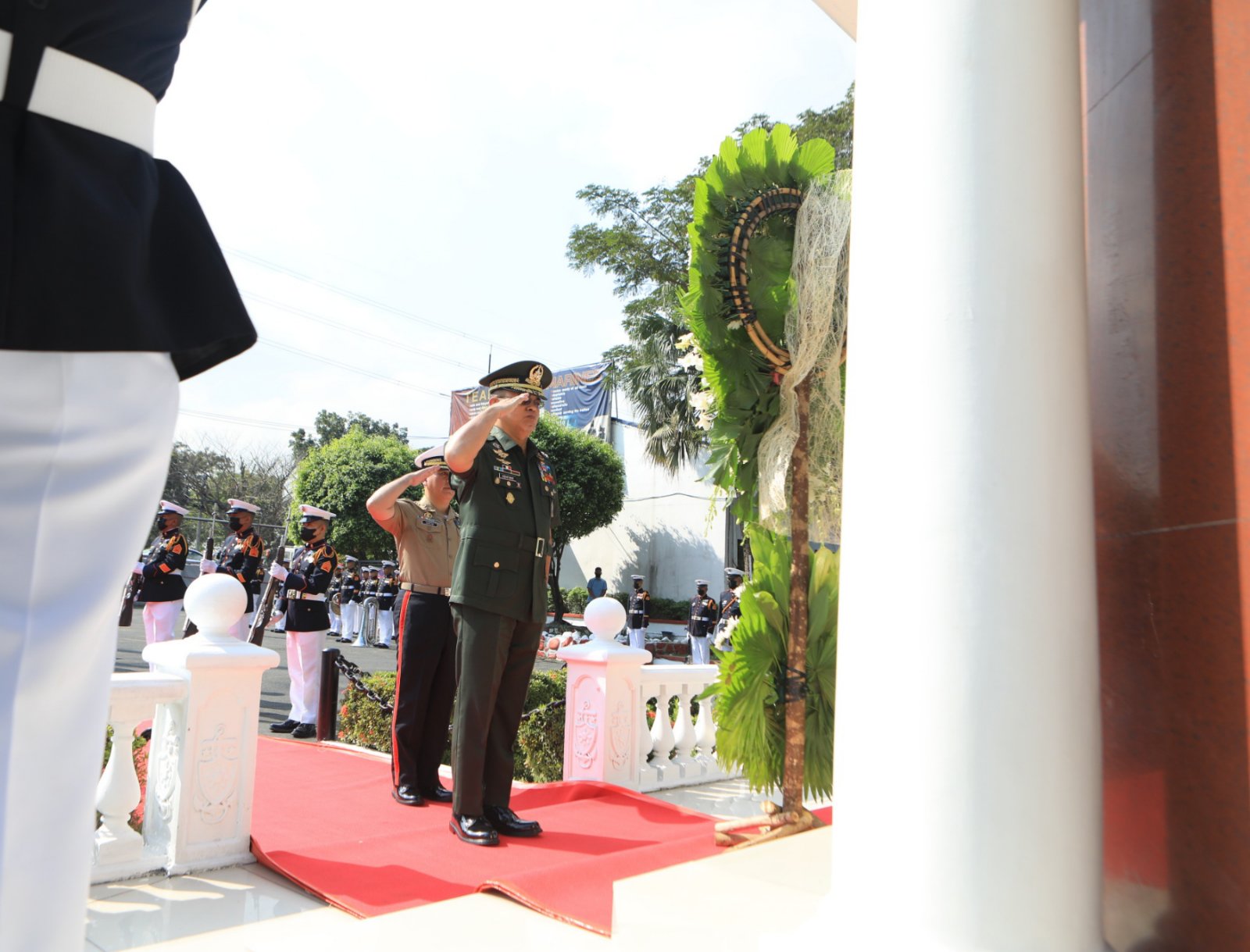 As this developed, AFP chief-of-staff, Gen. Andres Centino, honored fallen officers and enlisted personnel of the Philippine Marine Corps (PMC) during wreath laying ceremonies held at the service's headquarters in Taguig City on Tuesday.
Centino was accompanied by PMC commandant, Maj. Gen. Charlton Sean Gaerlan.
"In his talk to troops, the CSAFP (Chief-of-Staff AFP) reiterated his guidance to the officers, enlisted personnel, and civilian human resources of the PMC regarding operational efficiency, optimal use of resources, professionalism and meritocracy, and capability development," Baclor said.
He also directed PMC commanders to attend to the morale and welfare of troops by visiting the frontlines, especially remote detachments.
"We make sure that you are being seen and not just heard over the radio. You should be seen by your troops, and that is the best motivation you can give your soldiers," Centino said.
He likewise thanked the PMC for its role in peace and security, especially in the fight against internal threats.
"I am encouraging all of you to continue supporting our campaign as most of our fellow soldiers are still out there fighting the remaining insurgents and terrorists," Centino said. (PNA)