By Ferdinand Patinio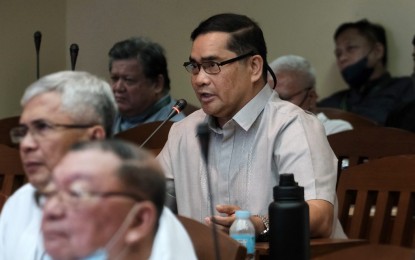 MANILA – The Christ the King Mission Seminary in Quezon City will be the venue for next month's episcopal ordination of the country's newest bishop, Pablito Tagura.
The news website of the Catholic Bishops' Conference of the Philippines (CBCP) reported Wednesday that the event will be held on Feb. 17 at the seminary where he is the current rector.
The bishop-elect for the Apostolic Vicariate of San Jose in Occidental Mindoro province will be consecrated by Cardinal Luis Antonio Tagle, pro-prefect of the Dicastery for Evangelization of the Vatican.
Apostolic vicariates and prelatures are part of the mission territories overseen by the cardinal's dicastery.
Several bishops, priests, consecrated persons, and laypeople are expected at the episcopal ordination.
In December 2022, Pope Francis appointed Tagura, who is from the Society of Divine Word, as the third bishop of the vicariate.
"It was unexpected but I'm blessed. It's a grace from God that I'm given the chance to serve the vicariate," Tagura said. "It would be a different ministry for me because for more than 28 years, I have been teaching in the seminary."
Seven days after his episcopal ordination, Tagura will be formally installed in his ecclesiastical office by Archbishop Charles Brown, Apostolic Nuncio to the Philippines, on Feb. 24.
The vicariate was formerly headed by Bishop Antonio Palang who resigned in March 2018 and died three years later. (PNA)