By Filane Mikee Cervantes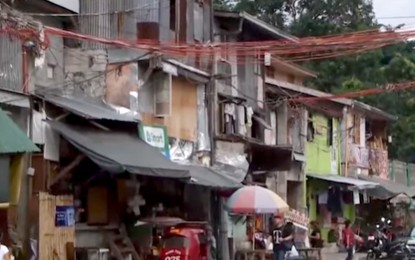 MANILA – The National Anti-Poverty Commission (NAPC) on Tuesday announced it targets to release the action agenda to reduce poverty in the country by June this year.
During a Laging Handa briefing, NAPC Lead Convenor and Secretary Lope Santos III said the commission is already formulating the National Anti-Poverty Action Agenda, which shall be aligned with the Philippine Development Plan 2023 -2028 in accelerating poverty reduction in the country from 18.1 percent (2021) to 8-9 percent (2028).
Santos said a whole-of-government and whole-of-nation approach shall be implemented to pursue the poverty reduction objectives.
Santos said NAPC is also conducting several regional and provincial consultations to develop the National Poverty Reduction Plan, as he highlighted the role of local government units to ensure the harmonization and complementation of these anti-poverty initiatives.
"Ang dalawang planong ito po ang maaaring pagbatayan ng mga national government agencies at mga local government units, ng kani-kanilang focused anti-poverty programs at the national and local level. At ito rin iyong magiging batayan nila ng paglalaan ng tamang budget sa General Appropriations Act at annual investment plans (These two plans would serve as the basis of the national government agencies and local government units for their focused anti-poverty programs at the national and local level. This would also be the basis for the allocation of the appropriate budget under the General Appropriations Act and annual investment plans)," he said.
Santos said President Ferdinand R. Marcos Jr. has directed all agencies to fulfill his promise to uplift Filipinos' economic condition by reducing the country's poverty incidence to a single digit.
"Ang mga (The) strategies and key development programs naman to achieve this promise is already spelled out in the Philippine Development Plan. That's the mandate po ng ating pangulo (given by the President)," he said.
Another marching order of the President to NAPC, according to Santos, is to study the poverty situation in the Philippines and assess the current government interventions to address this problem. (PNA)