By Benjamin Pulta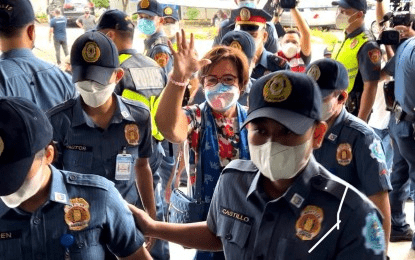 MANILA – The Muntinlupa Regional Trial Court (RTC) has denied the motion for reconsideration filed by government prosecutors requesting the lower court to take a second look at its decision to acquit former senator Leila de Lima in one of her three drug charges.
Judge Abraham Alcantara of the Muntinlupa RTC Branch 204 has denied for lack of merit the government's motion to reconsider the decision dated May 12 acquitting De Lima and co-accused Ronnie Dayan.
"The court finds no compelling reason to reconsider the acquittal," the court said in its decision shared Friday, adding that to rule otherwise would violate the rule against double jeopardy.
Prosecutors had earlier asked Alcantara to recuse himself from handling the last remaining case against De Lima after it was re-raffled to his court following the inhibition of the previous judge, Branch 256 Judge Romeo Buenaventura.
They cast doubts on Alcantara's impartiality after acquitting De Lima in a separate drug case.
Buenaventura, who turned down De Lima's bail plea, voluntary inhibited himself upon the motion of the former lawmaker's camp.
The remaining illegal drug case is now pending before Presiding Judge Gener Gito, who scheduled a hearing on Aug. 1.
The case involves allegations that De Lima tolerated widespread illegal drug trade in the Bilibid while she was the Department of Justice (DOJ) secretary.
In a notice, all parties were advised to attend the hearing online through videoconference. (PNA)