By Zaldy De Layola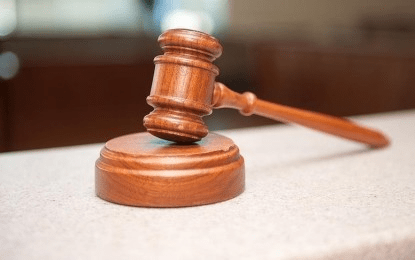 MANILA – A third kidnapping case was filed Wednesday by a widowed mother of two kids against an executive of Gentle Hands Inc., a childcare facility in Quezon City.
Karizza Joyce Torcatos filed the case before the Quezon City Prosecutor's Office against GHI executive director Charity Heppner-Graff over the latter's failure to return Torcatos' minor children.
Monina Espinosa Roxas and Melanie Marzan also had similar experiences in trying to take back their children, prompting them to file complaints against the orphanage.
After four months of being separated from her kids, Roxas was finally reunited with her three children last July 6, while Marzan was reunited with her 20-month-old baby last May through the help of the Department of Social Welfare and Development (DSWD)-National Capital Region Field Office.
"I am charging Ms. Heppner-Graff with two counts of the crime of kidnapping and failure to return a minor defined under Article 270 of the Revised Penal Code, as amended, committed against my minor children (aged 5 and 3 years old)," Torcatos said in her complaint-affidavit.
Torcatos said people from Barangay Council for Protection of Children of Barangay Bagbag, Quezon City accompanied by cops took her children while she was at work on Jan. 11, 2023 based on false accusation by a certain Ericka Arcinue that she has been neglecting her children.
She said Arcinue called up Bantay Bata after the latter failed to borrow money from her.
Torcatos immediately went to the barangay hall, but she was informed that her children were already turned over to GHI.
When she immediately went to the GHI, Torcatos said Graft was very rude and angry and even told her to show proof that she is financially and emotionally stable to get her children back.
Despite her pleas and showing proof that she can take care of her children, she said GHI still refused to return her children.
Torcatos continued to visit her children and every time she was able to see them, the meeting was short and a GHI personnel was always around listening to their conversations.
In one of her visits, Torcatos was surprised when Graff told her that she can never get her children back while she is still living with her "policeman-boyfriend."
Torcatos said what angered her was when she learned that GHI sent her 5-year-old son to the hospital for a hernia operation without her knowledge.
"I was so shocked and alarmed that I was not even informed of this fact, and GHI continued to keep my children from me," she said.
"I tried to comply by undergoing a drug test, which resulted in a negative finding which I submitted to GHI, and I also submitted to GHI proof of my income. My in-laws, the parents and relatives of my deceased husband, were also interviewed by GHI, and they all told GHI that they can also help me support my children," she added.
She said the third time she saw her children, "they were even more passive and they were no longer speaking."
On June 2, 2023, Torcatos was able to get back custody of her kids with the help of the DSWD-NCR Office but she noticed that her two kids were still very lethargic.
The DSWD maintained that Philippine laws are very clear that it is in the best interest of the child to be with his or her mother, unless declared otherwise by a court of law.
The Department is now closely monitoring the kidnapping cases filed by the three mothers against GHI. (PNA)