By Leonel Abasola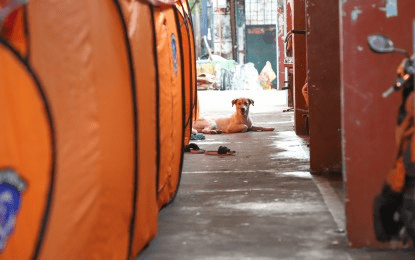 MANILA – Department of Social Welfare and Development (DSWD) Secretary Rex Gatchalian on Wednesday ordered the regional director of the DSWD Mimaropa Field Office to help local government units in assisting the evacuees in at least three towns in Occidental Mindoro.
"We have to help the Occidental Mindoro LGUs and their evacuees with continuous supply of family food packs (FFPs) as well as non-food items," Gatchalian told Regional Director Reynaldo Reynoso of DSWD Mimaropa (Mindoro, Marinduque, Romblon and Palawan).
In his report to Gatchalian, Reynoso said there are currently 335 families or 1,050 individuals seeking temporary shelter in 15 evacuation centers in the towns of Sablayan, San Jose, Rizal and Calintaan in Occidental Mindoro.
"I have briefed Gov. (Eduardo) Gadiano last night on our stockpile level which is 10,000 FFPs and assured him of DSWD assistance," Reynoso told Gatchalian.
The Mimaropa Field Office has also coordinated with the Provincial Social Work and Development Office (PSWDO) and the Provincial Disaster Risk Reduction and Management Office (PDRRMO) of Occidental Mindoro regarding the feeding of the evacuees.
"Our arrangement with the PSWDO and PDRRMO of Occidental Mindoro is that for breakfast today (July 26), the provincial government will take care of the cooked food and hot meals to be distributed to the evacuees while the DSWD family food packs will be distributed this morning to the affected families," Reynoso said.
Reynoso has also spoken to Mayor Walter "Bong" Marquez of Sablayan town and assured him of DSWD assistance to the 298 families or around 1,500 individuals currently sheltered in the municipality's evacuation centers.
Officers and members of The Association of Mindorenos (TAM) are now mobilizing to help the evacuees in Sablayan, which is the hardest hit by non-stop rain and floods brought about by Typhoon Egay.
As early as Tuesday, the Philippine Atmospheric Geophysical and Astronomical Services Administration (PAGASA) reported that Palawan and Occidental Mindoro were experiencing light to moderate rains with occasional heavy downpours.
PAGASA warned of the impact of the Southwest Monsoon and the trough of Typhoon Egay on certain areas in the Philippines.
It advised residents of Palawan and Occidental Mindoro, as well as the concerned disaster risk reduction and management councils, to closely monitor the weather situation and remain vigilant.
PAGASA also warned of the possibility of heavy rainfall which would increase the risk of floods and landslides in affected areas.
"Local authorities and emergency response teams are urged to be on standby and ready to respond to any potential emergencies that may arise due to the inclement weather conditions. Evacuation plans should be in place, especially in low-lying and flood-prone areas, to ensure the timely and safe relocation of residents if necessary," PAGASA said. (PNA)