By Ruth Abbey Gita-Carlos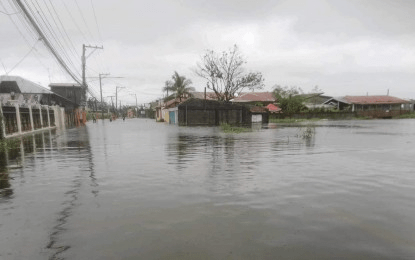 MANILA – The administration of President Ferdinand R. Marcos Jr. is asking Congress to earmark about PHP31 billion worth of calamity fund for 2024.
Under the 2024 National Expenditure Program (NEP), about PHP17.949 billion of the proposed calamity fund or the National Disaster Risk Reduction and Management Fund (NDRRMF) would be allotted for aid, relief and rehabilitation services to communities or areas affected by natural and human-induced calamities.
The remaining PHP13.051 billion would be used for the repair and reconstruction of permanent structures, including other capital expenditures for disaster operation and rehabilitation activities.
The proposed NDRRMF is higher than the PHP20.5 billion appropriated under the 2023 General Appropriations Act.
The granting of funds is subject to the approval of the President, taking into consideration the recommendation of the National Disaster Risk Reduction and Management Council (NDRRMC) for local disasters or the appropriate agency for international crises.
In making a recommendation, the NDRRMC should consider the donations or grants received by agencies in support of efforts to address calamities.
A separate PHP7.425 billion worth of Quick Response Fund (QRF) will be appropriated to nine government agencies.
The Department of Budget and Management (DBM), in a statement on Tuesday, said the nine offices that would receive the QRF are considered "first-responder agencies" during calamities and disasters, such as typhoons, earthquakes and fires.
About PHP3 billion of the PHP7.425 billion QRF will be given to the Department of Education; PHP1.25 billion to the Department of Social Welfare and Development; PHP1 billion each to the Department of Public Works and Highways and the Department of Agriculture; and PHP500 million each to the Department of National Defense and the Department of Health.
The Philippine Coast Guard will receive PHP75 million, while the Bureau of Fire Protection and the Philippine National Police will get PHP50 million each.
Once their QRF dips to 50 percent or less, the nine agencies may request the DBM, subject to the President's approval, for replenishment through the NDRRMF.
The DBM noted that under Republic Act 11936, there is also a Local Government Support Fund (LGSF) for local government units (LGUs).
According to the special provision of the LGSF under the 2023 General Appropriations Act, about PHP1,925,500,000 will be used for financial assistance to LGUs and about PHP7,236,336,000 will be tapped in support of capital outlays and social programs of the local governments.
The LGSF financial aid to LGUs may only be used until Dec. 31, 2024. (PNA)