By Anna Leah Gonzales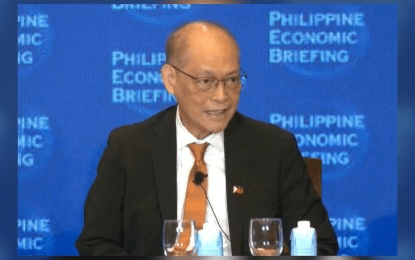 MANILA – President Ferdinand R. Marcos Jr. will soon receive the list of qualified nominees for the Maharlika Investment Council (MIC) top positions, according to Finance Secretary Benjamin Diokno.
Diokno said the applications and nominations for the president and chief executive officer, and independent and regular directors of the MIC, closed on Sept. 27.
"The Advisory Body shall then transmit the final list of nominees to the Office of the President on or before Thursday, Oct. 12, after which the President of the Philippines shall appoint the best candidates for the respective positions," Diokno said in a briefing late Friday.
Republic Act 11954 or the Maharlika Investment Fund Act signed in July states that MIC officials shall be appointed by the President.
The MIC is mandated to act as the sole vehicle for the purpose of mobilizing and utilizing the MIF for investments in transactions in order to generate optimal returns on investments.
In terms of capitalization, the MIC will have an initial capital of PHP125 billion.
The Land Bank of the Philippines (LBP) and the Development Bank of the Philippines (DBP), as the founding government financial institutions, have transferred their contributions to the Bureau of the Treasury.
The LBP deposited their contribution of PHP50 billion on Sept. 14 while the DBP remitted PHP25 billion on Sept. 15.
The remaining PHP50 billion of the MIC's initial capitalization shall be sourced from the national government.
"We look forward to seeing the Fund commence its operations by the end of 2023," Diokno added. (PNA)